Enjoy an easy breakfast this holiday season with these fun Mini Puff Pancakes. Add a few spoonfuls of Lucky Leaf Toppers to the center of each one and watch your guests dig in.
*I am partnering with Lucky Leaf this year as a blog ambassador bringing you delicious recipes using pie filling.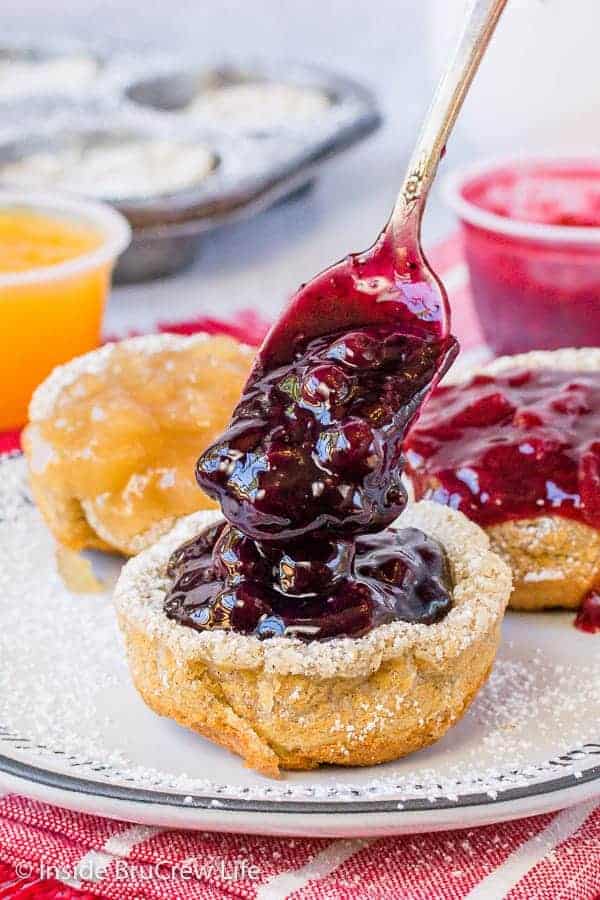 One of our kids favorite things to eat for breakfast are stacks of pancakes. In the spirit of true confession I am not a morning person, so I do not like to make pancakes very often.
The only time I make hot fresh pancakes for breakfast is on birthdays. The rest of the year I make a big batch of pancakes and freeze them.
This allows me to sleep in and allows our teenagers to make their own breakfast on busy mornings.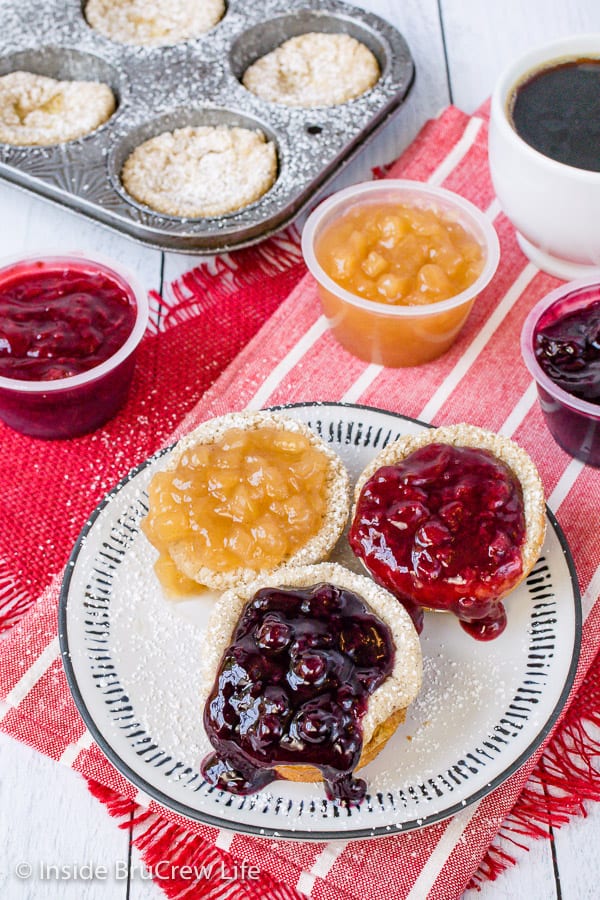 A few years ago I got smart and baked the pancake batter in little muffin tins. Our kids thought these little Chocolate Chip Pancake Muffins were the best thing ever.
They loved the little size, and that they were easy to pick up to eat.
My favorite thing about them was that I did not have to stand over the hot stove for an hour flipping pancakes. Win, win for everyone.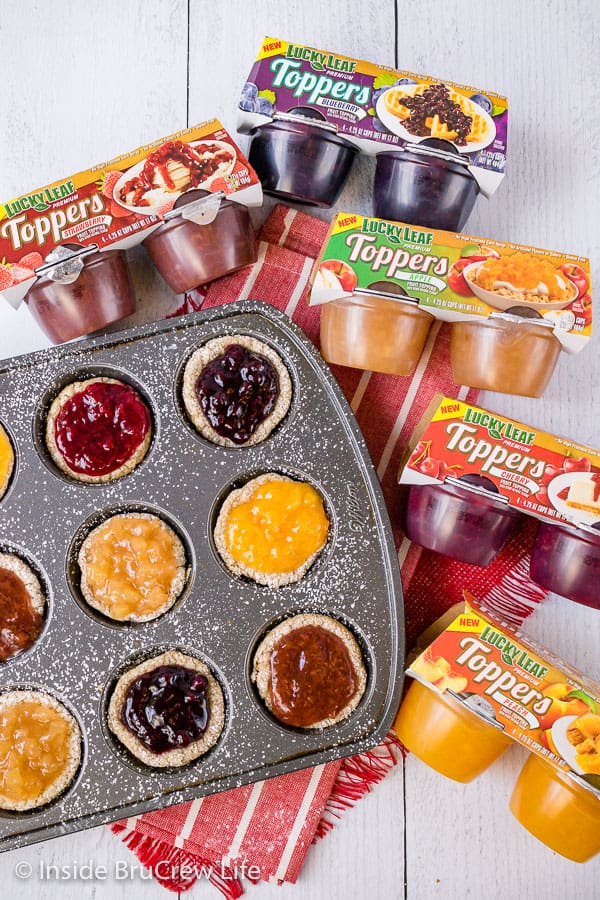 For the past 7 years, I have been creating recipes and working with Lucky Leaf®. This month I am so excited to share their newest product with you.
Lucky Leaf Toppers® were a convenient single-serve cups filled with fruit filling. They were a premium fruit toppers that could be used on ice cream, cheesecake, waffles, or yogurt. Toppers are no longer available.
Or grab a spoon and dig into your favorite flavor. That was my first choice too.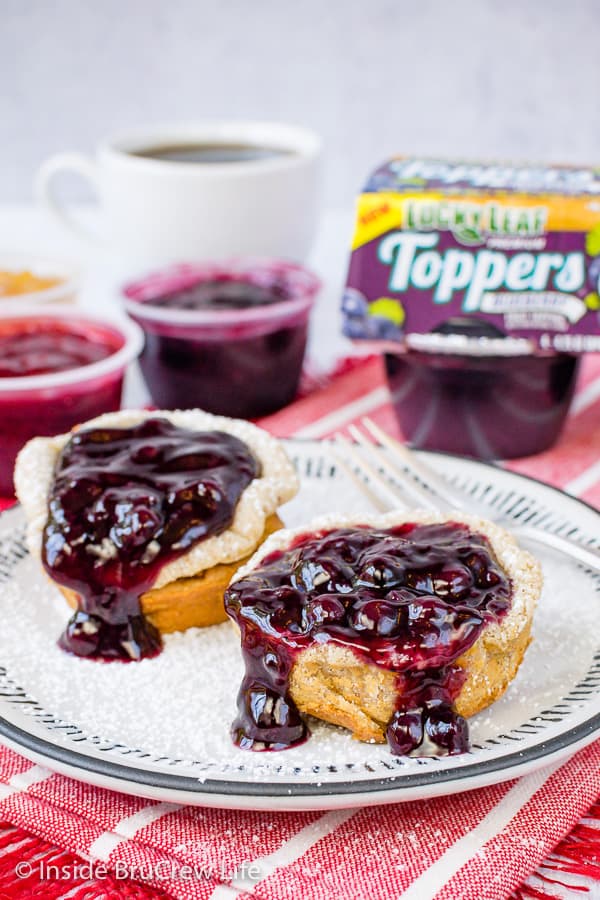 This time of year tends to get busy with all the parties, shopping, events, and family get togethers, so I wanted to share an easy recipe that you could serve with fruit filling.
As I was thinking through recipes, I remembered how easy pancake muffins are to make. I decided to change it up slightly though by making mini German pancakes.
All you need to make these easy breakfast popovers is a blender, a muffin tin, and 20 minutes.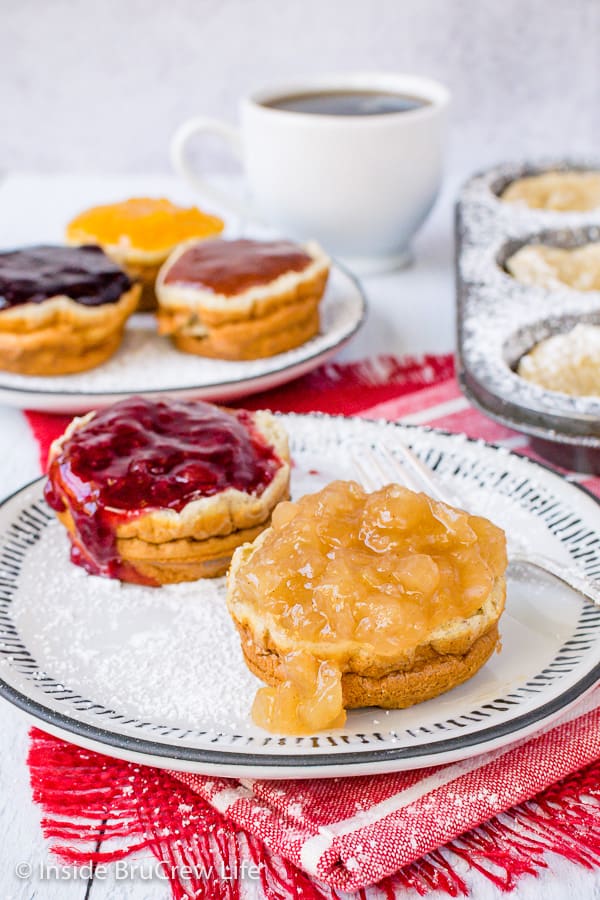 How to make Mini Puff Pancakes
Preheat the oven. Spray muffin tins with a light coating of nonstick baking spray.
Add all the ingredients to a blender and pulse until mixed.
Pour the pancake batter into 18 greased muffin tins and bake immediately.
Serve warm with powdered sugar and your favorite fruit fillings.
Set out a few containers of different fruit fillings on the table and let everyone have fun creating their own flavor of puff pancakes.
A dollop of whipped cream would also be a fun way to finish off the tops of these mini dutch baby pancakes.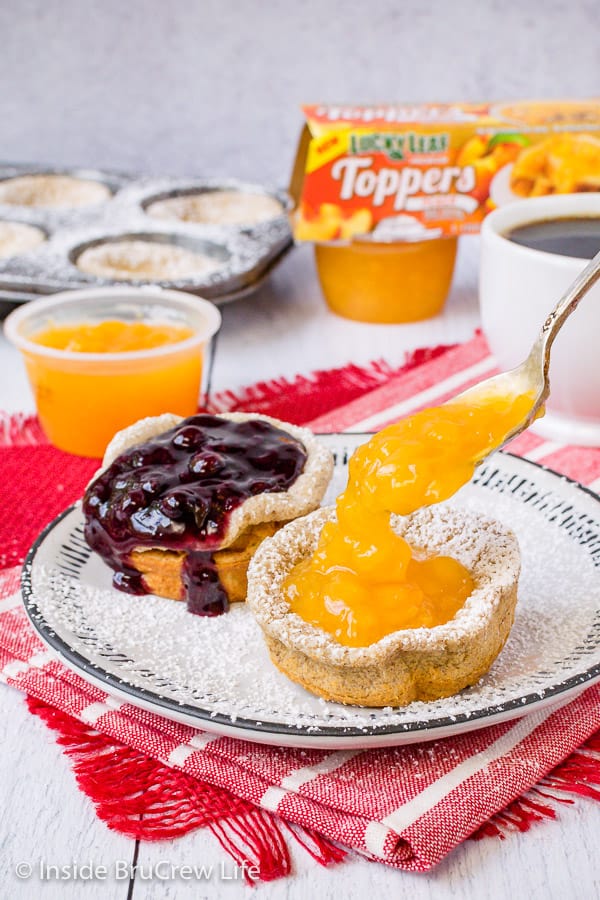 Other Ways to use Fruit Fillings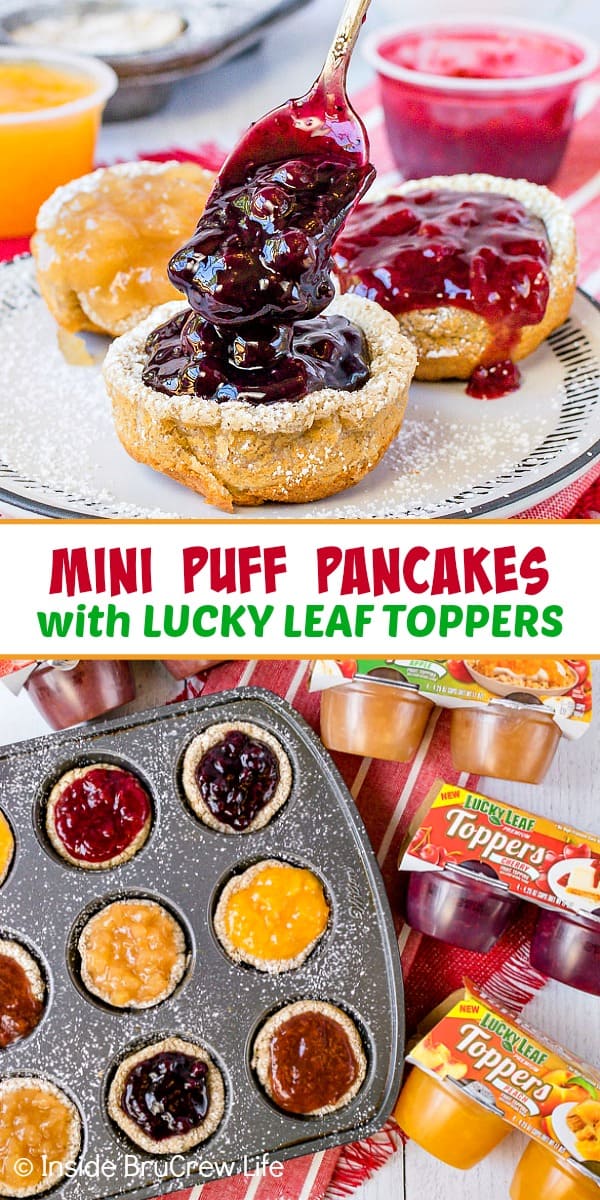 *Lucky Leaf has sponsored this recipe and post. All opinions expressed are 100% my own. Thank you for letting me share products and brands we use and love. See my disclosure policy for more information.*