Make a Pumpkin Cheesecake Brownie Pie and watch everyone smile as they cut into the layers. A gooey brownie bottom with creamy pumpkin cheesecake makes the perfect fall dessert.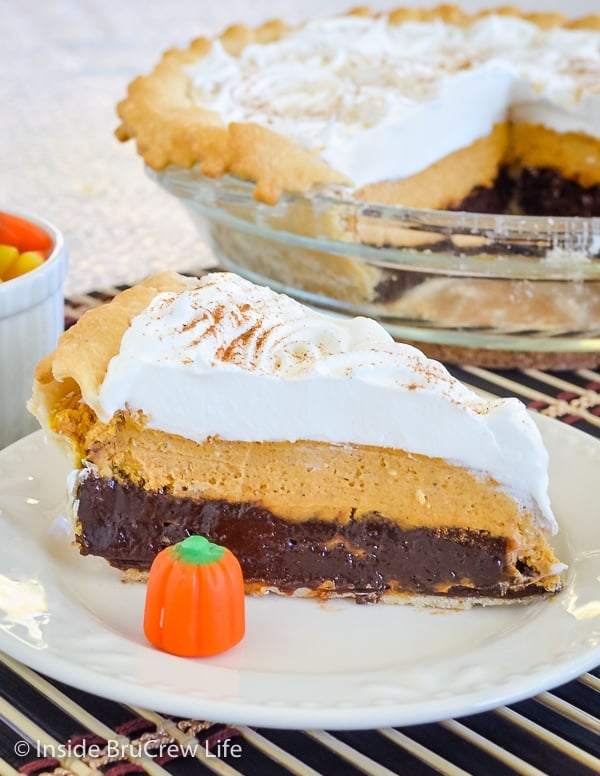 Do you ever bake a dessert that gives you that happy, dance for joy kind of feelings? You know the dessert that gives you butterflies every time you open the fridge to stare at it while it is chilling because you know it is going to taste so good.
Quite honestly, this layered pumpkin pie is going to give you those feelings in your stomach because you will not be able to stop looking at it.
You will keep opening the refrigerator door just to stare at it again and again. And bite after bite will disappear into your mouth when you cut that first piece!!!
I'm on a roll making all kinds of pumpkin goodness right now.
Recently I made a Salted Caramel Pumpkin Latte, this Pumpkin Potato Corn Chowder, and a batch of Homemade Pumpkin Butter. Then I got the idea for this pumpkin cheesecake pie. What??? There was pumpkin left in the fridge, so I didn't want to be wasteful.
I literally begged my husband to take this brownie pie to work with him after I made it. I could NOT be trusted around a decadent, gooey pie like this!!
It was everything a fall pie should be.

You are going to want to make this fall brownie pie soon. Like this weekend soon!! Or just put it on your Thanksgiving Day pie list, but I highly recommend making it sooner!
Have you looked at those layers? Even your thighs are begging you to make this one.
How to make a Pumpkin Cheesecake Brownie Pie
Crust - Unroll a refrigerated pie crust and place it in a deep dish pie plate. You can also use a homemade pie crust if you prefer.
Brownies - Mix a box brownie mix with oil, water, instant coffee, and an egg. Spread in bottom of pie crust and bake.
Pumpkin Cheesecake - Beat cream cheese and sugar until creamy. Add vanilla, spices, egg, flour, and pumpkin puree and beat again. Spread gently on top of baked brownie layer and bake again.
Cool Whip - Once the pie has cooled, spread whipped topping on top of the pie and sprinkle with cinnamon. You can also use Homemade Whipped Cream or Chai Whipped Cream in place of the store bought topping.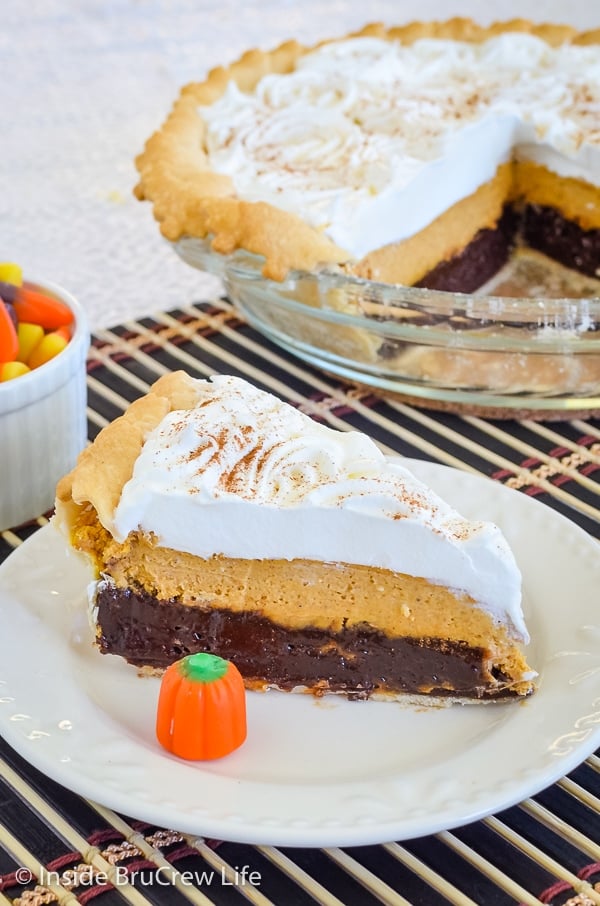 More pumpkin cheesecake recipes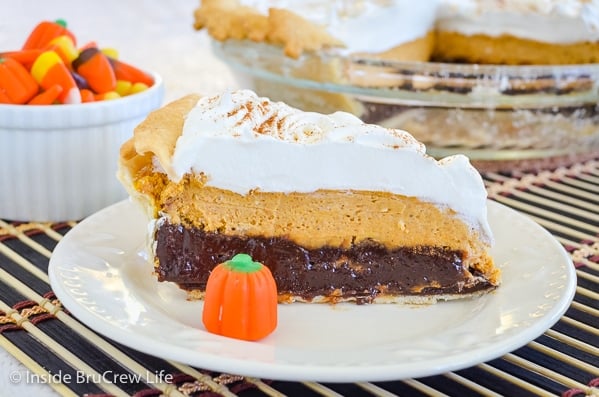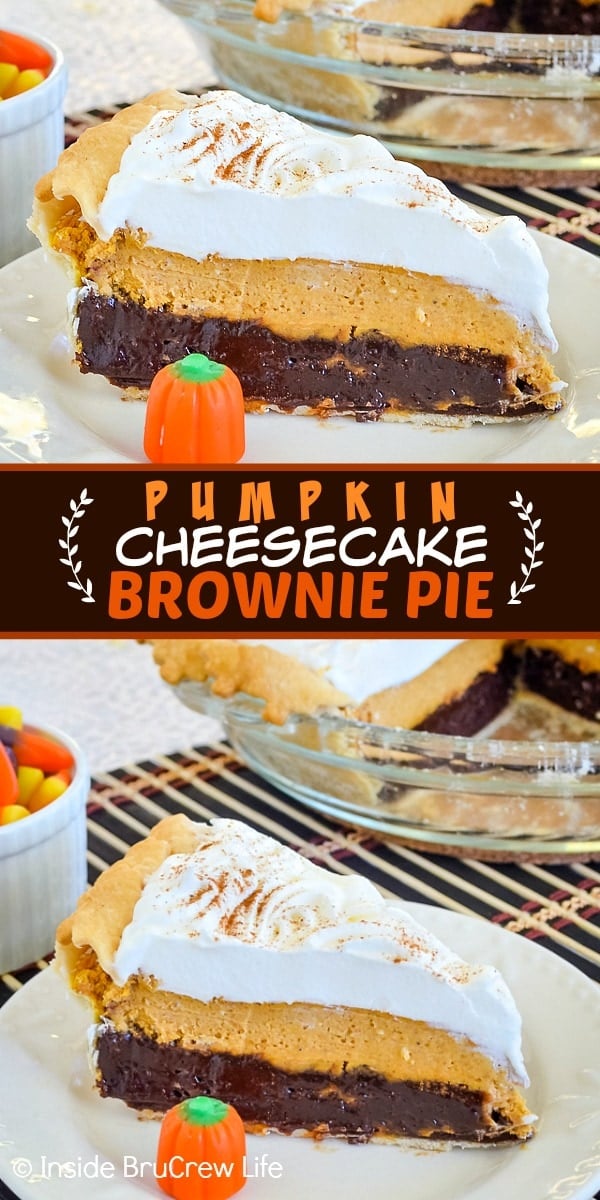 *The post for Pumpkin Cheesecake Brownie Pie was first published October 12, 2012. The post and pictures were updated and republished October 15, 2020.