This Strawberry Coconut Poke Cake is made with three kinds of milk and is frosted with a creamy topping and shredded coconut. It's the perfect spring dessert.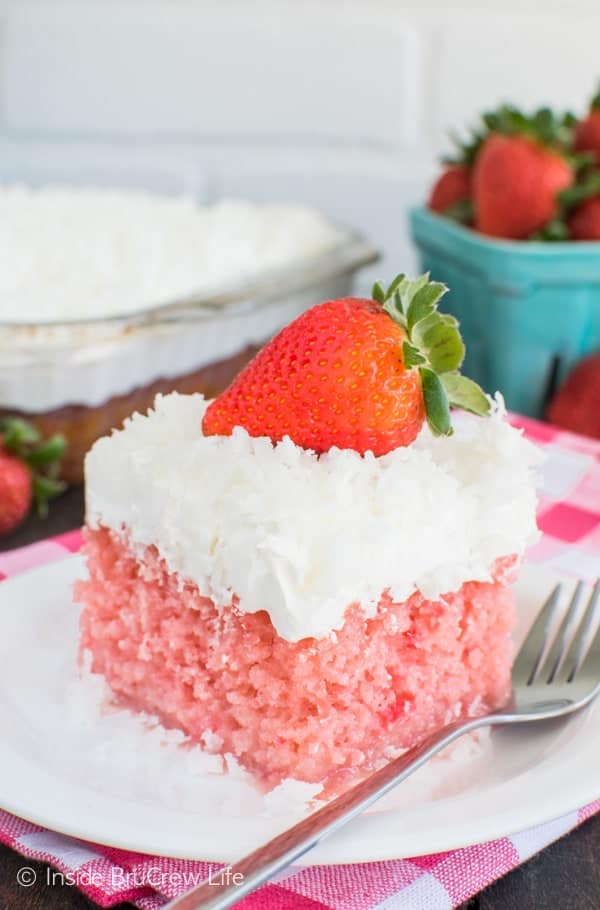 My husband and I have had quite a good time laughing at our son this past weekend. It was all in good fun. You see, he got a job this past week and started orientation and training.
We weren't laughing because he was working. Oh, no! This is a great opportunity for him. He had been told that if he wasn't playing sports this semester we wanted him to look for a part-time job to learn responsibility and life lessons outside the home.
The reason we were laughing is because he gets it now. He came home from the very first night and told his younger brother to never grow up. He was tired and kept asking is this really what being an adult is like? We were just kept chuckling and smiling.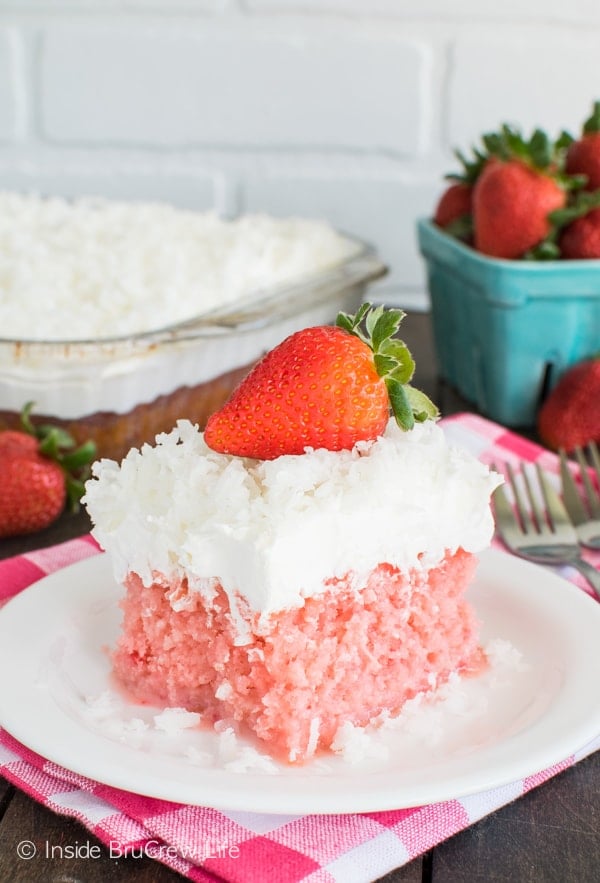 One thing my son said was that I had an easy job. His desire is to be a gamer and work from home one day too.
Yes, my job is easy. I mean I work from home in my pajamas or work out clothes most mornings, and I have the flexibility to do it when I want to. But I also put many, many hours into making and creating recipes, staging & photographing food, editing photos, and writing little life tidbits in a post. You know...just the easy stuff.
I put in lots of hours as a teenager and young adult at various places of employment, and I wouldn't change that for anything. I think a job is a great way for kids to understand what their parents do and what life is really like. In fact, my kids can't believe that my favorite job of all was working drive-thru at McDonald's. Seriously that job was so fun!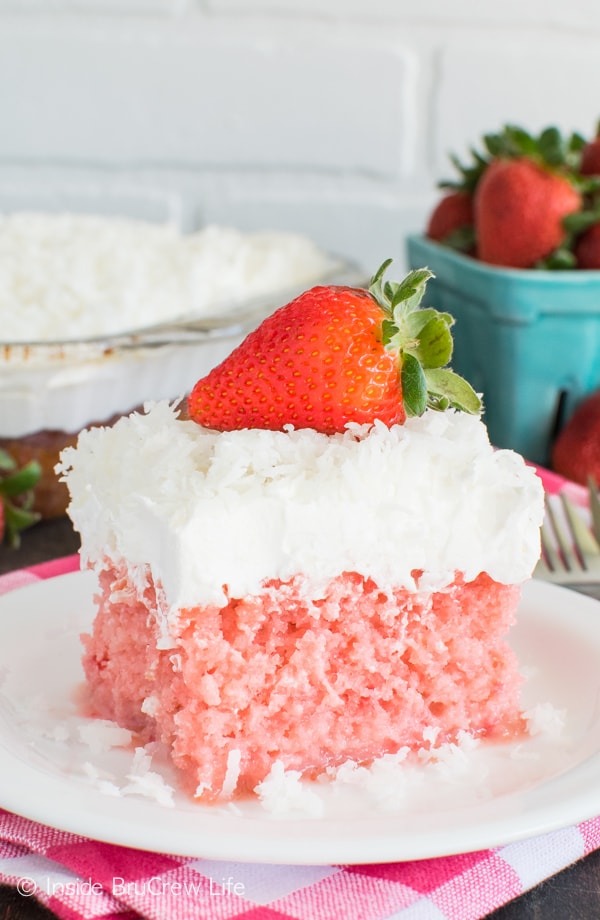 But I wouldn't change my job now for anything. I absolutely love creating fun new recipes from my kitchen to share with all of you.
This cake is actually just a slight variation of this chocolate coconut cake. That cake is one of my favorites from so many years ago, and I have had so many people tell me how much they like it.
I gave it a fun spring twist by changing out the cake base to strawberry. Yes, my strawberry obsession is still running strong. These strawberry coconut smoothie bowls are still a favorite of mine during the day.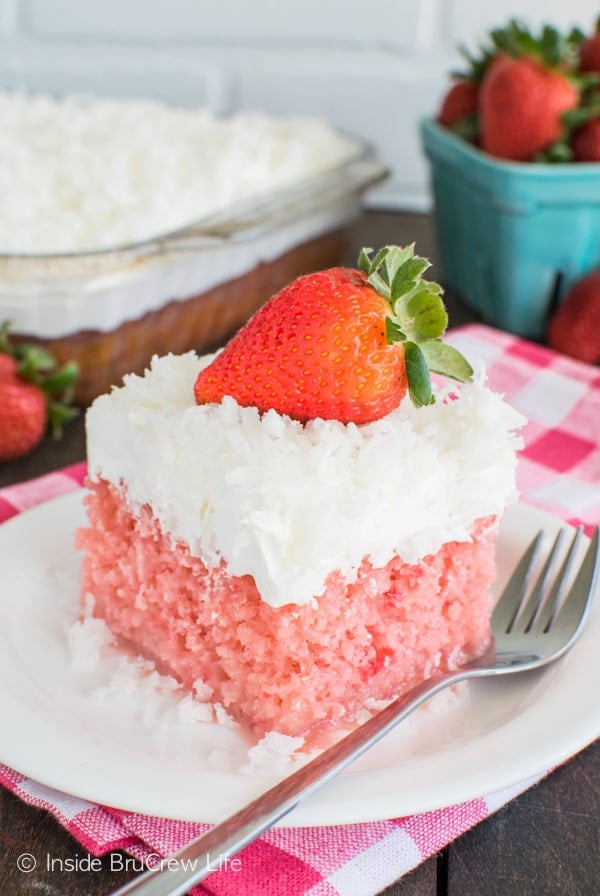 This strawberry coconut poke cake could actually be classified as a tres leches cake too. I swapped out the water for milk in the cake, then it is drenched with cream of coconut milk and sweetened condensed milk after it finishes baking.
When the cake comes out of the oven, use a fork to poke holes all over the top of the cake. This is where this type of cake gets its name. Drizzle the milk mixture over the top and let it cool. Add a thick layer of Cool Whip and shredded coconut to make this cake pretty.
A large slice of this strawberry coconut poke cake would be a refreshing treat after a long hard work day. Just saying...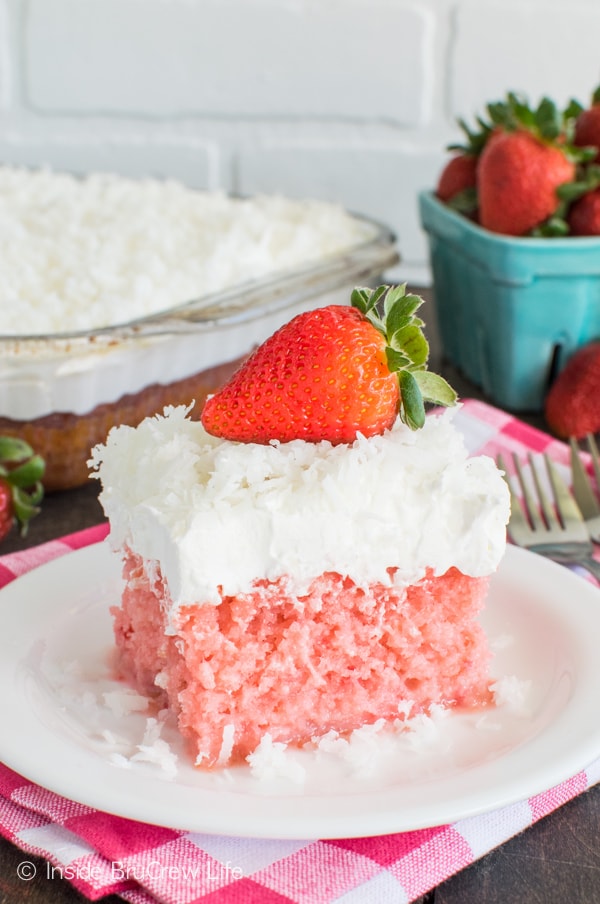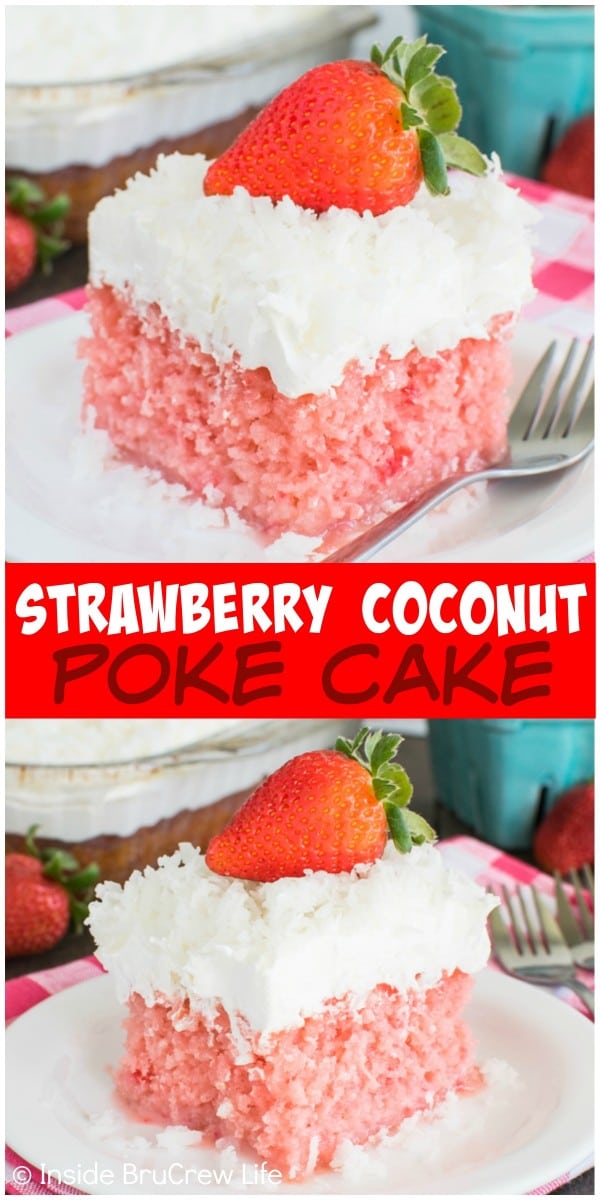 More spring strawberry desserts that our family loves: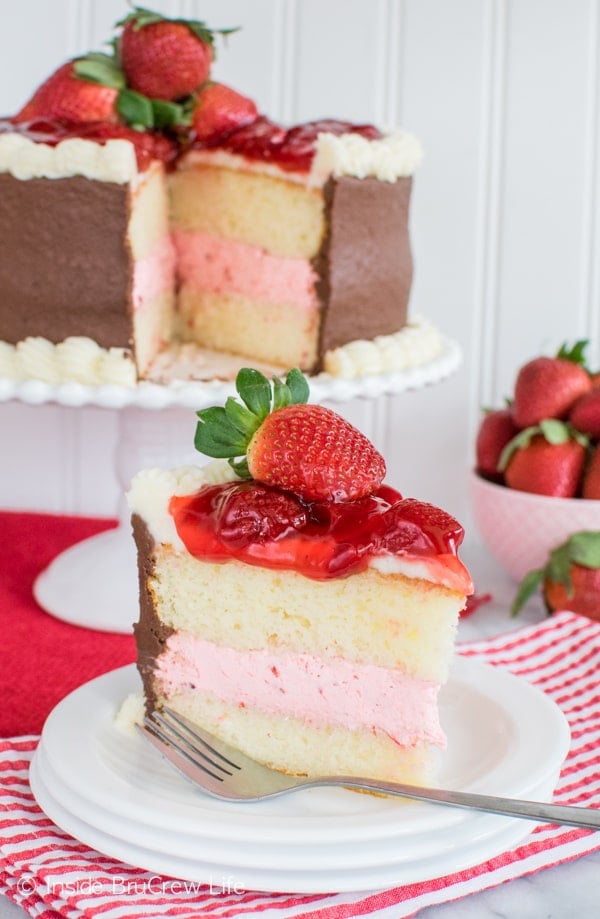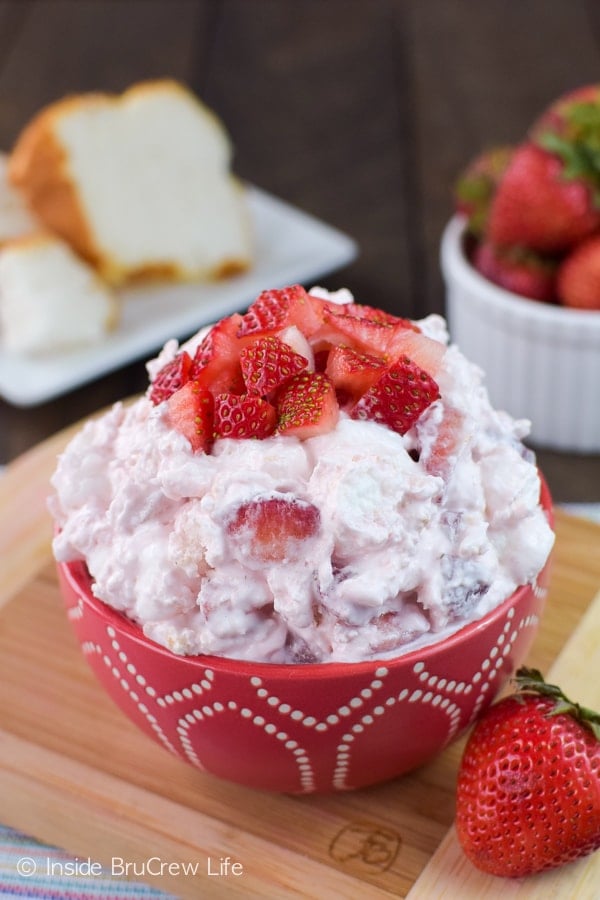 Strawberry Shortcake Fluff Salad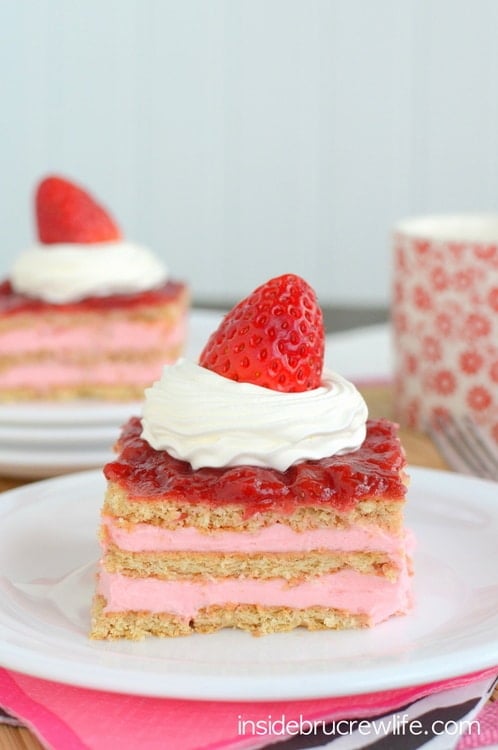 Strawberry Shortcake Eclair Cake
More strawberry goodness from friends: