It's crazy to think that another year has come and gone already. Making and sharing recipes with you is still our favorite job ever. None of this would be possible without you.
The love and support you guys give us is amazing. Thank you so much for all the comments and emails you send our way. We really do appreciate all the feedback you give us.
I love looking back over the blog stats from the year and seeing what recipes got the most love. It really does give us a better idea of what kind of recipes to make and share with you in the next year.
Last year four out the top ten recipes were healthy ones. And two of those were the very top two recipes out of all the ones I made. I'm thinking that means you would love to see a lot more healthy eats. Am I right?
Of course, the other six were amazing desserts, so I will definitely keep those kind of recipes coming.
CLICK HERE TO PIN THIS POST FOR LATER!
Did any of your favorite recipes from the year make this top ten list?
We would love to hear if you made any of these recipes, or if there is another recipe that you made that didn't make this list.
If you missed these recipes the first time around, here are the links to the Top Ten BruCrew Life Recipes from 2019.
Happy New Year from our family to yours.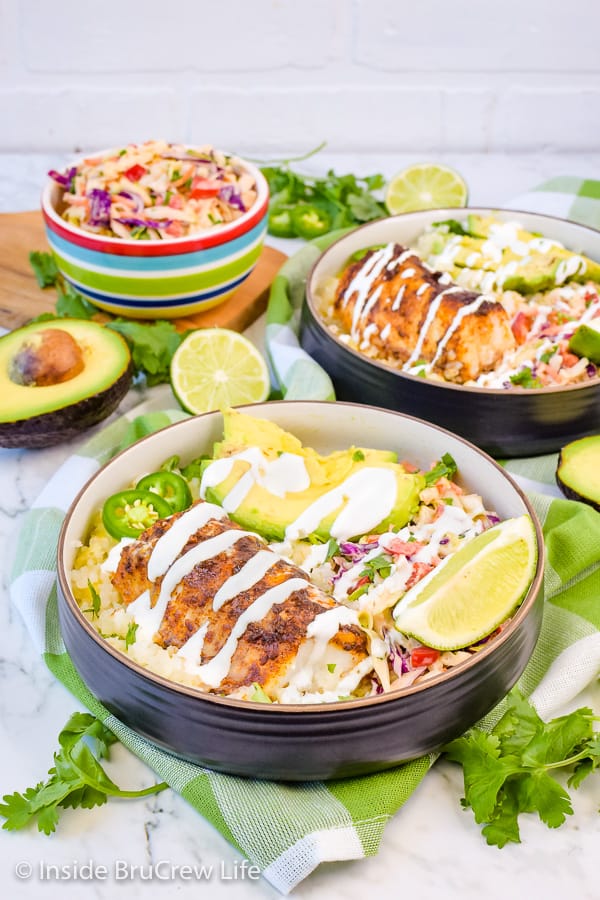 1. Low Carb Fish Taco Bowls - cauliflower rice, coleslaw, and baked fish in a bowl with a lime crema sauce drizzled on top makes an easy and healthy dinner recipe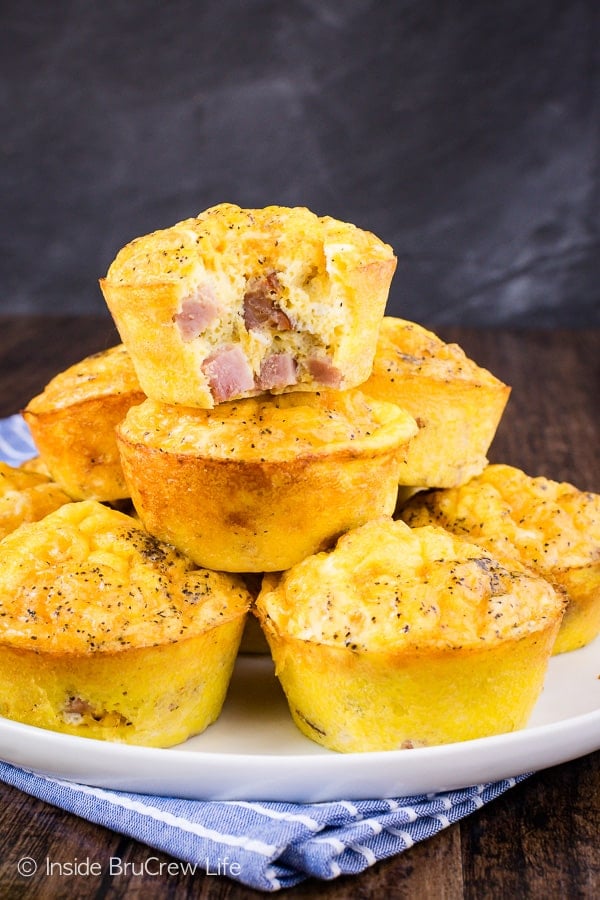 2. Baked Ham and Cheese Egg Muffins - these low carb and keto friendly egg muffins are perfect for busy mornings. Keep a batch in your fridge to reheat each morning.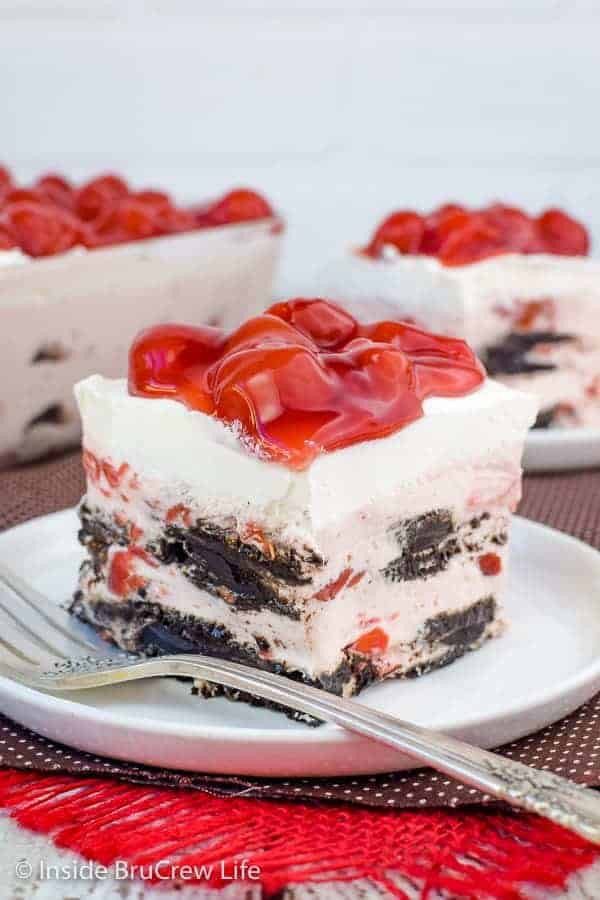 3. Cherry Oreo Icebox Cake - dark chocolate Oreos and a cherry fluff cheesecake layered in pan makes a delicious no bake dessert.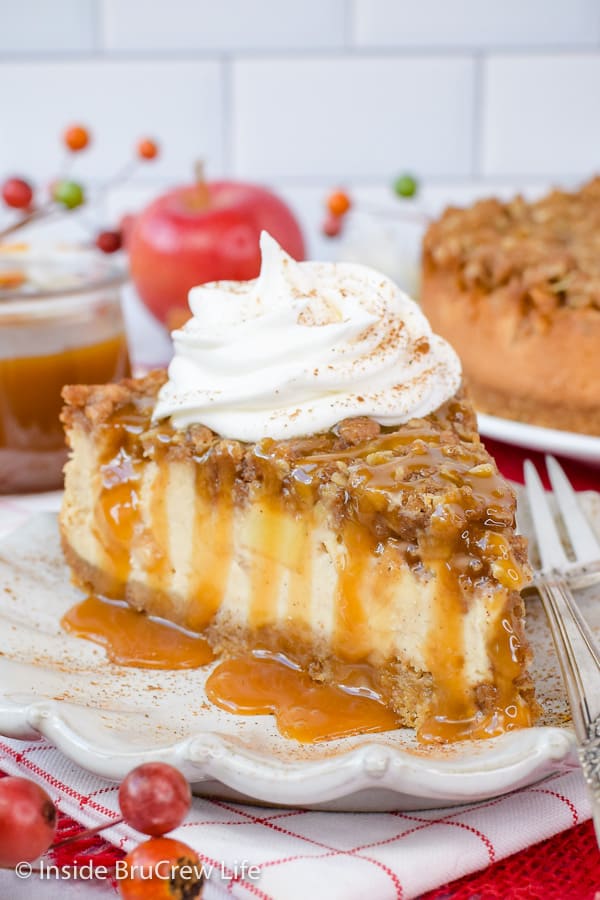 4. Apple Crisp Cheesecake - this decadent dessert is a combination of creamy cheesecake and sweet apple crisp. It's the best of both worlds in one pan.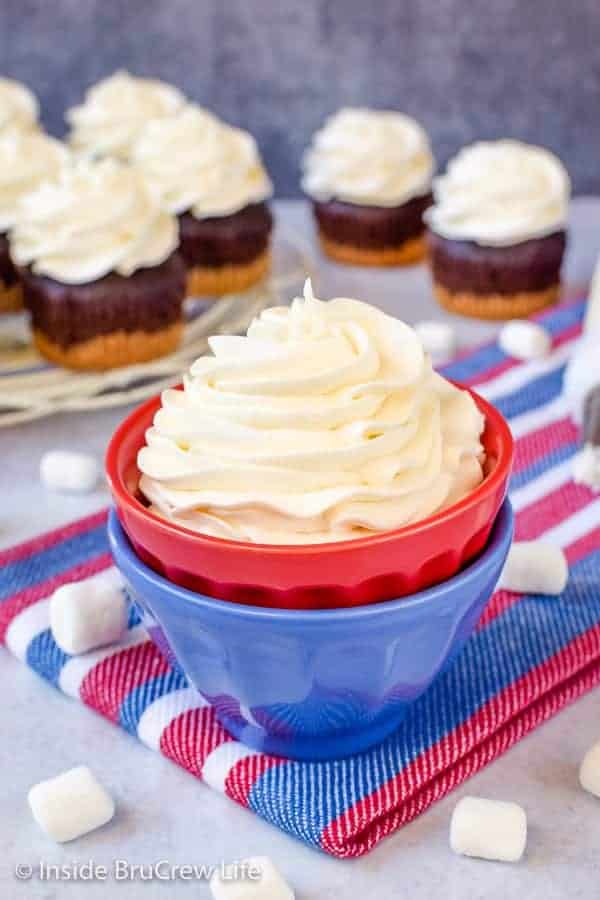 5. Marshmallow Buttercream Frosting - this homemade buttercream frosting is made in minutes with just a few ingredients. It's sure to get smiles from everyone when they taste it. Perfect for cookies, cakes, brownies, or spoonfuls.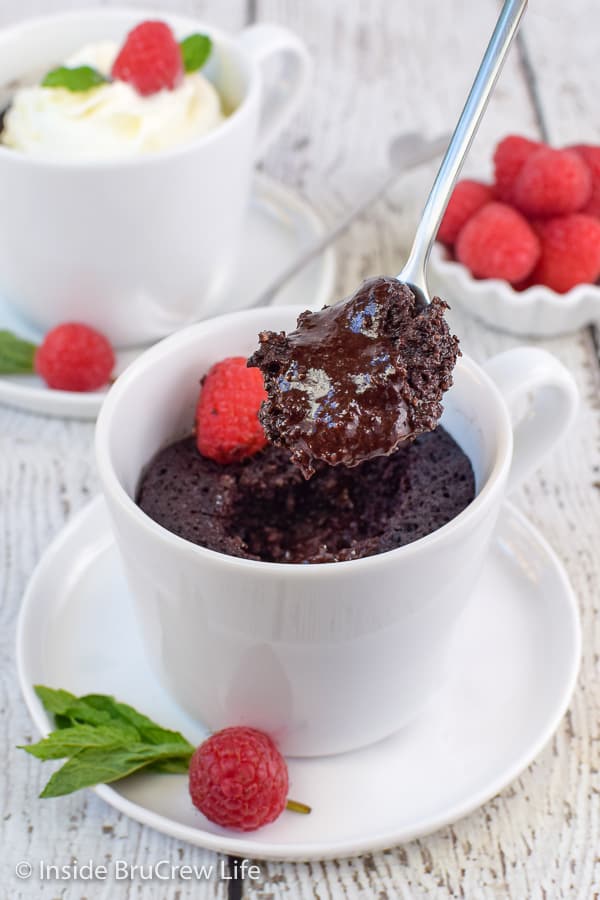 6. Healthy Chocolate Lava Cake - this easy one minute lava cake is the perfect healthy dessert for the chocolate lover in you. Make and enjoy one every day if you want.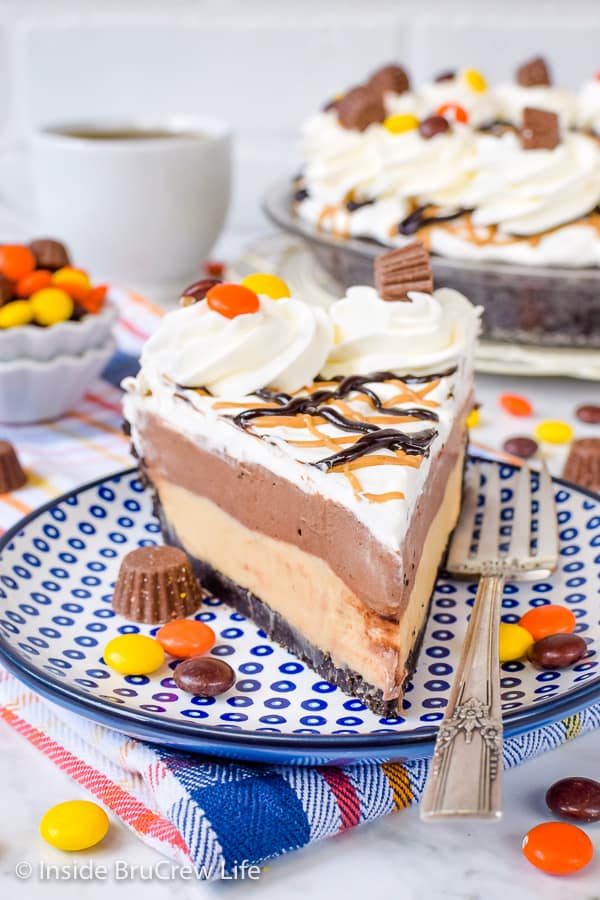 7. No Bake Chocolate Peanut Butter Pie - the creamy layers in this pie will have you reaching for another slice in a hurry. This easy no bake pie will get smiles from everyone.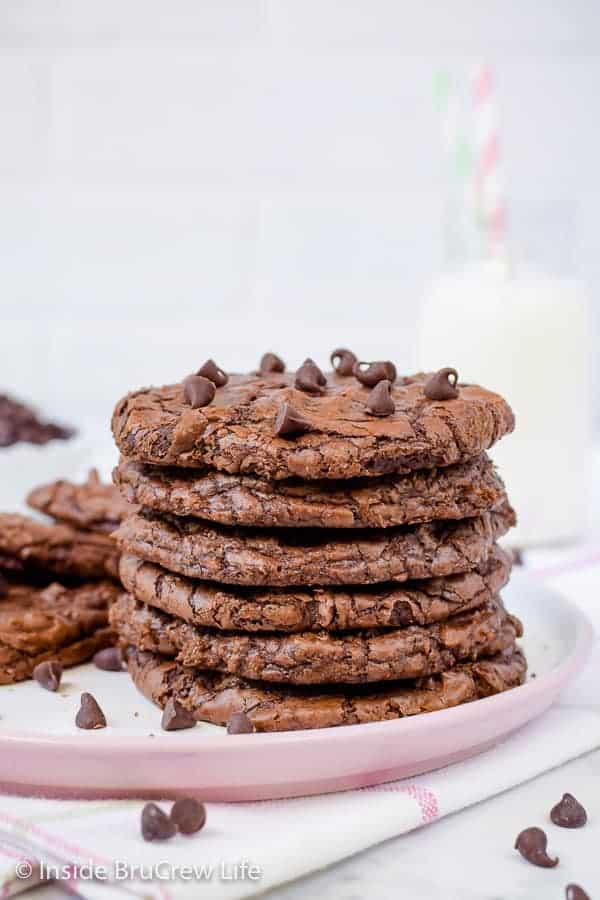 8. Chewy Chocolate Brownie Cookies - these thin and chewy cookies are delicious. Great cookie to fill with ice cream or frosting.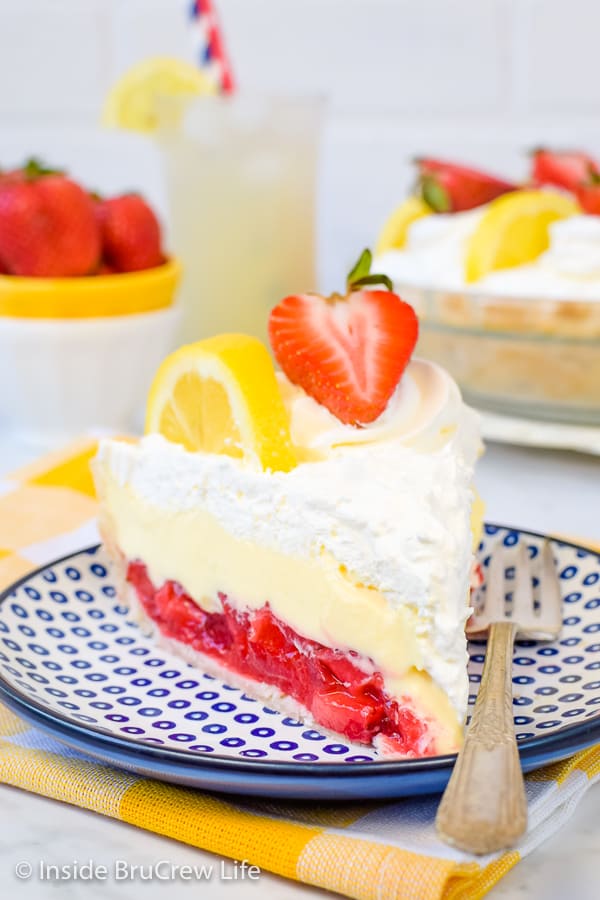 9. Lemon Cream Strawberry Pie - a layer of homemade strawberry pie filling under a creamy lemon fluff layer makes this an easy and delicious dessert.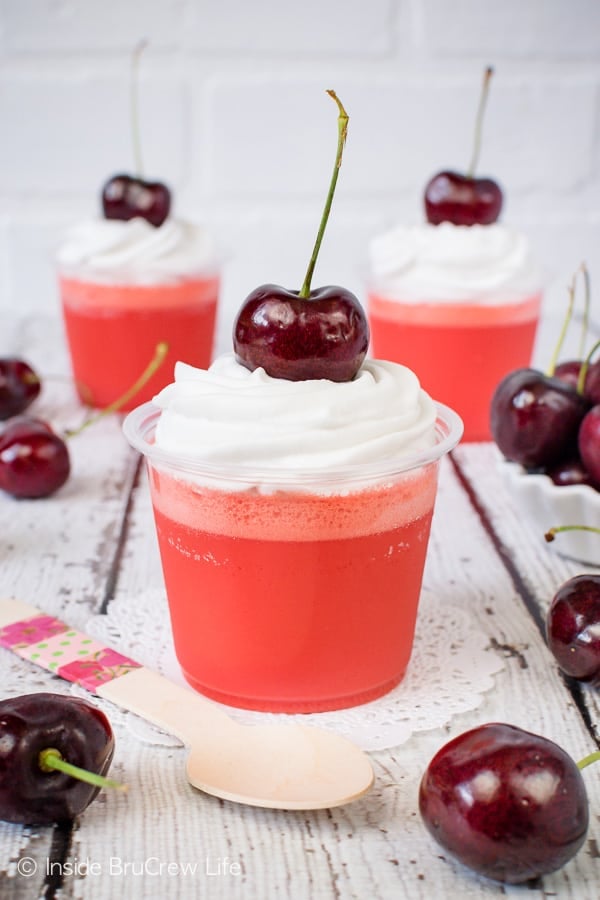 10. Low Carb Cherry Jello Parfaits - these little two ingredient jello cups are easy to make and low in calories. Perfect little snack to curb those sugar cravings and desires.
Thank you so very much for continuing to read our posts and for making our recipes. We appreciate all of your comments, and we love seeing pictures of the recipes you try. Your support makes all of these recipes possible.
We are looking forward to making more delicious dinner and dessert recipes to share with you in 2020.
Here are more top favorites from past years: