Another year of making and sharing recipes has come and gone. And I still love and enjoy this crazy thing I get to call a job. Of course, none of this would be possible without you guys!
We absolutely love all the support and love we get from each and every one of you. I love going through the emails and comments from those of you who have tried our recipes. Thank you so much for all your feedback!
I love looking back over the year and seeing what recipes got the most shares and page views from everyone. It gives me an idea of what kind of recipes you want to see more of.
Last year the top ten were all desserts, but this year there was a pretty even split between dinners and desserts.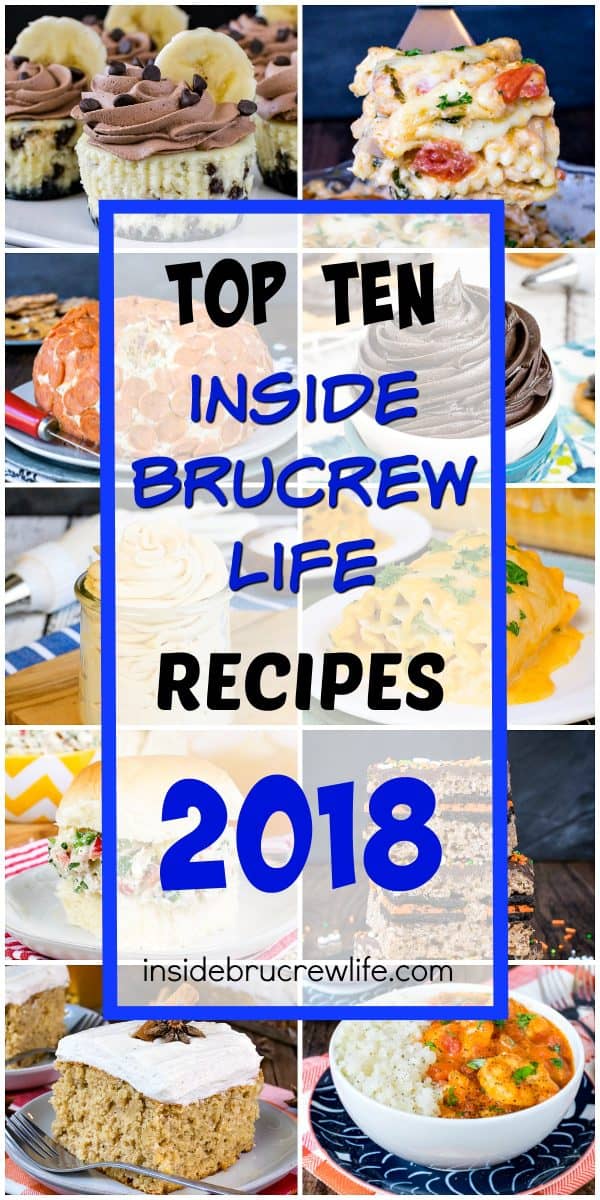 CLICK HERE TO PIN THIS POST FOR LATER!
Did one of your favorites from the year end up in the top ten?
We would love to know if you have tried any of these recipes, or if something else from the year was a favorite for you and your family. Please leave a comment and share it with us!
If you missed these recipe the first time around, here are the links to the Top Ten BruCrew Recipes from 2018.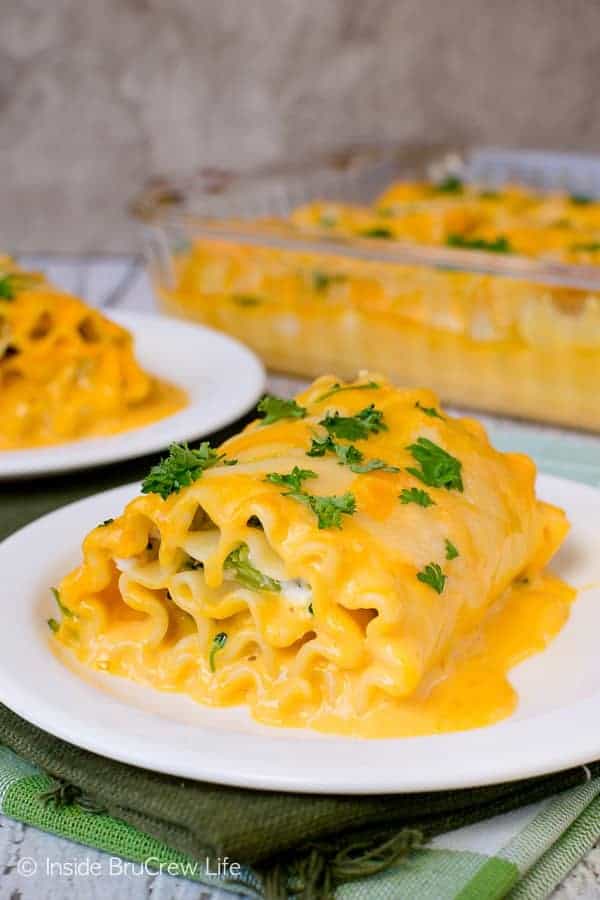 1. Cheddar Broccoli Lasagna Rolls - the cheesy meat and veggie filling makes this an easy comfort food dinner that can be on the table in no time at all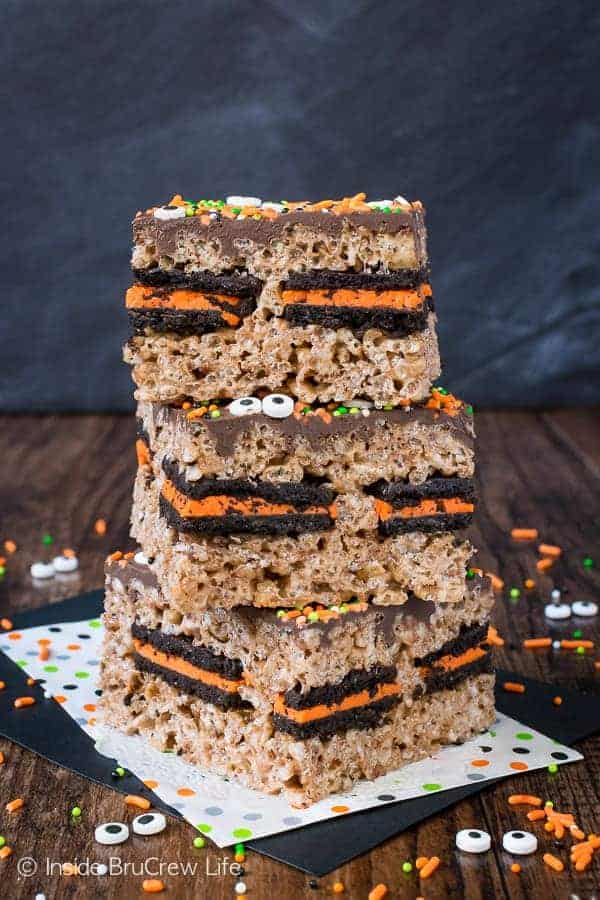 2. Halloween Oreo Stuffed Rice Krispie Treats - these fun no bake treats have a layer of Oreo cookies in the center. You can totally use regular Oreos during the rest of the year for a fun dessert.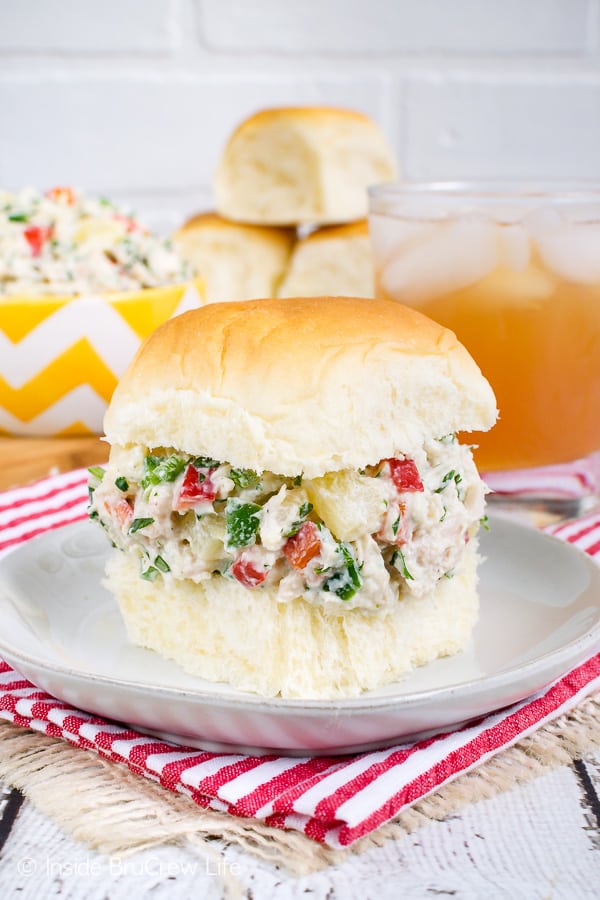 3. Hawaiian Chicken Salad - pineapple, nuts, and peppers make this healthy chicken salad a delicious choice for dinner. It's easy to make ahead of time and tastes delicious on lettuce wraps or rolls.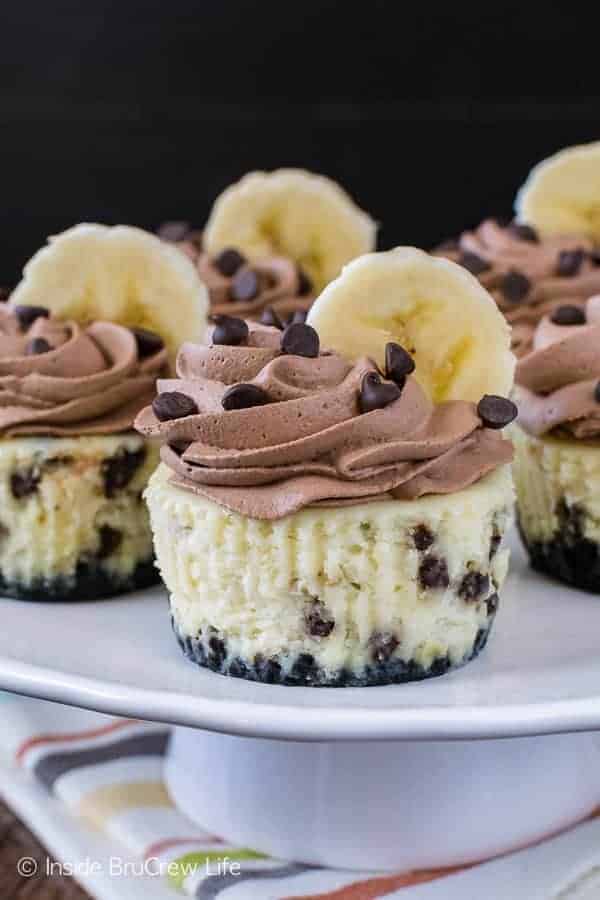 4. Banana Chocolate Chip Cheesecakes - a swirl of homemade chocolate whipped cream and a fresh banana makes these little mini cheesecakes a fun flair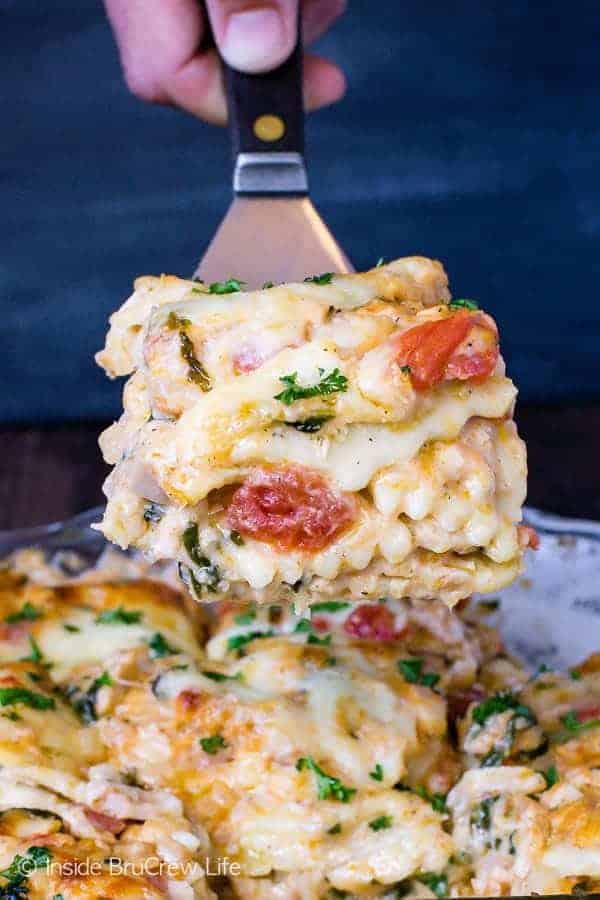 5. Chicken Alfredo Ravioli Lasagna - layers of ravioli, chicken, and veggies makes this pasta dish an easy meal to have on the dinner table on busy nights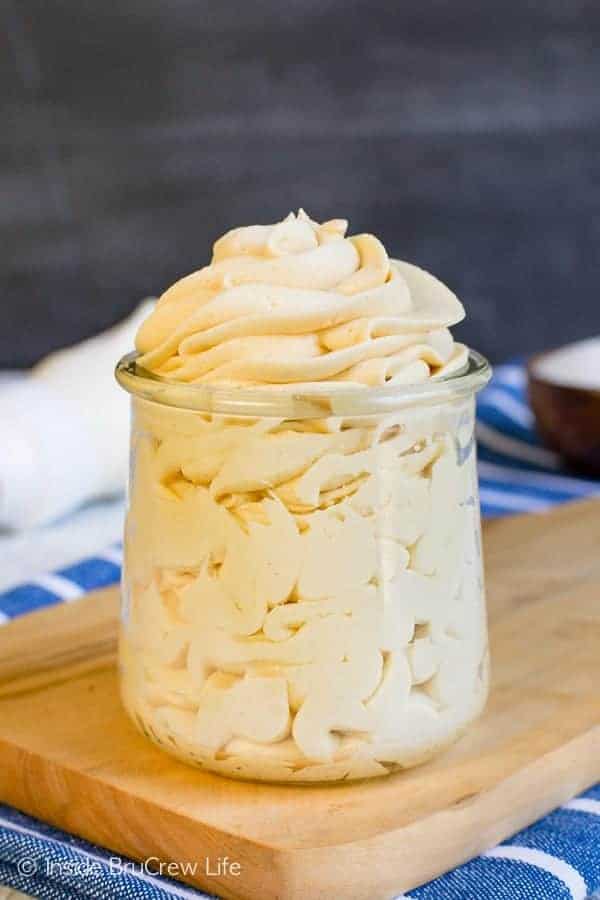 6. Salted Caramel Frosting - this sweet and salty buttercream frosting is perfect for cupcakes, cakes, or cookies...or just eating by the spoonfuls. You know you want to...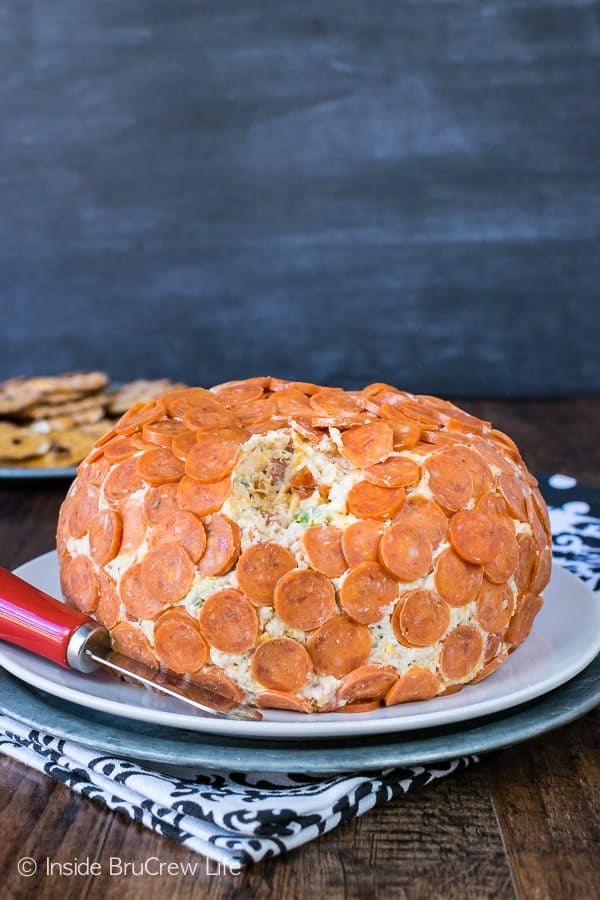 7. Loaded Pizza Cheese Ball - all your favorite pizza topping inside one awesome cheese ball. Grab the pretzels and crackers and go to town on this easy appetizer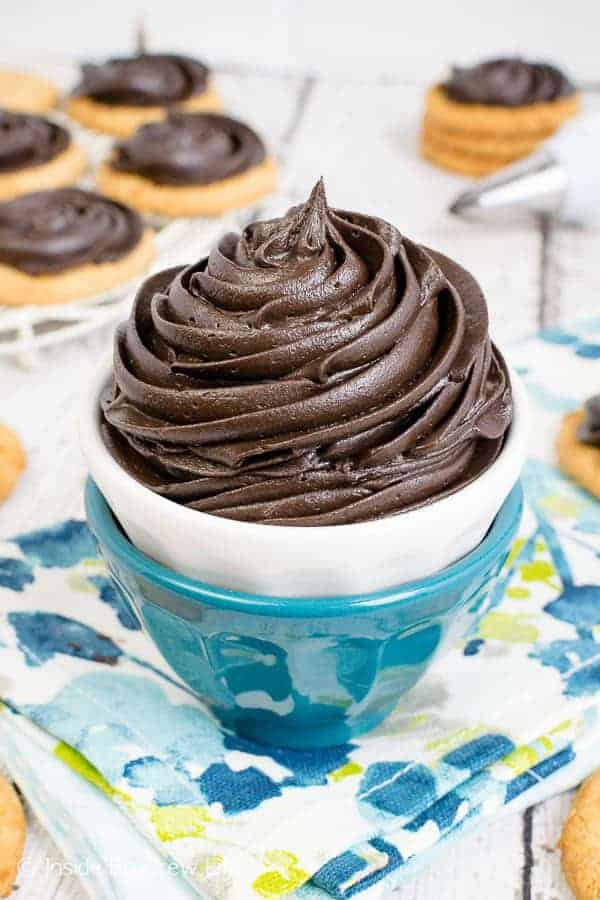 8. Dark Chocolate Frosting - this rich and smooth buttercream frosting will satisfy the chocolate lover in anyone. You will never buy store bought frosting again after tasting this recipe.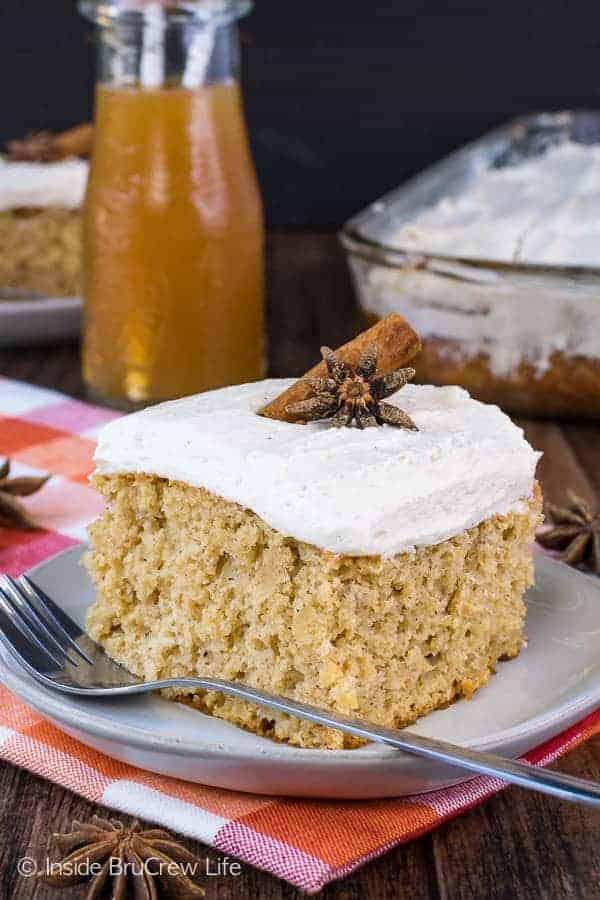 9. Apple Cider Cake - fresh apples, apple cider, and spices give these easy cake a blast of fall flavor. It's a delicious dessert that is great all year long.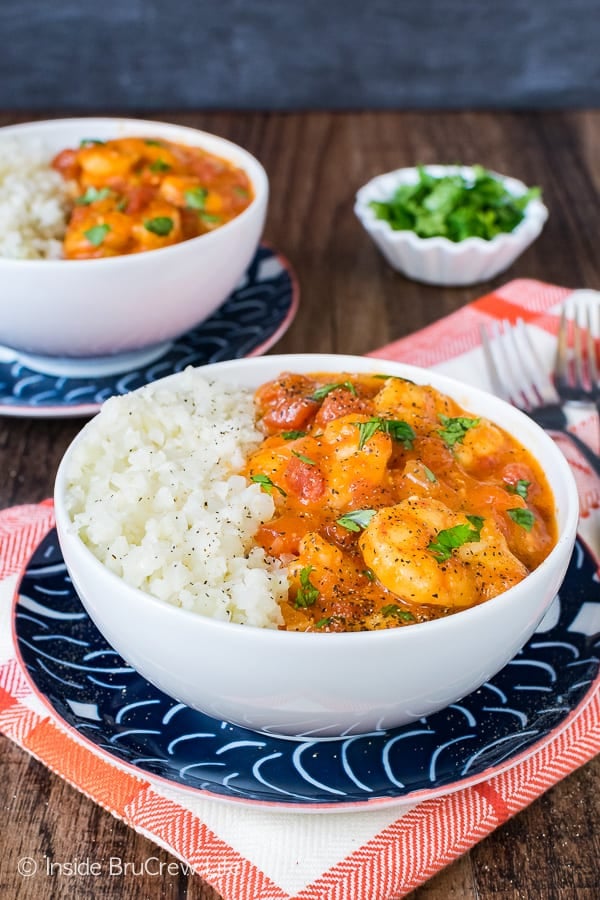 10. Coconut Curry Shrimp - this delicious and healthy lean and green recipe can be on your table in 30 minutes. Serve it with some cauliflower rice for an awesome healthy dinner!
Thank you again from the bottom of our hearts!!! All your support makes these recipes possible here! Puffy heart love you guys!!!
I'm s0 excited to get back in the kitchen to make more desserts and dinners in 2019!
Here are the top favorites from the past few years: