Layers of chocolate and caramel drizzles turn these easy Caramel Mocha Cupcakes into a decadent treat. Delicious way to enjoy a coffee drink in a fun cupcake.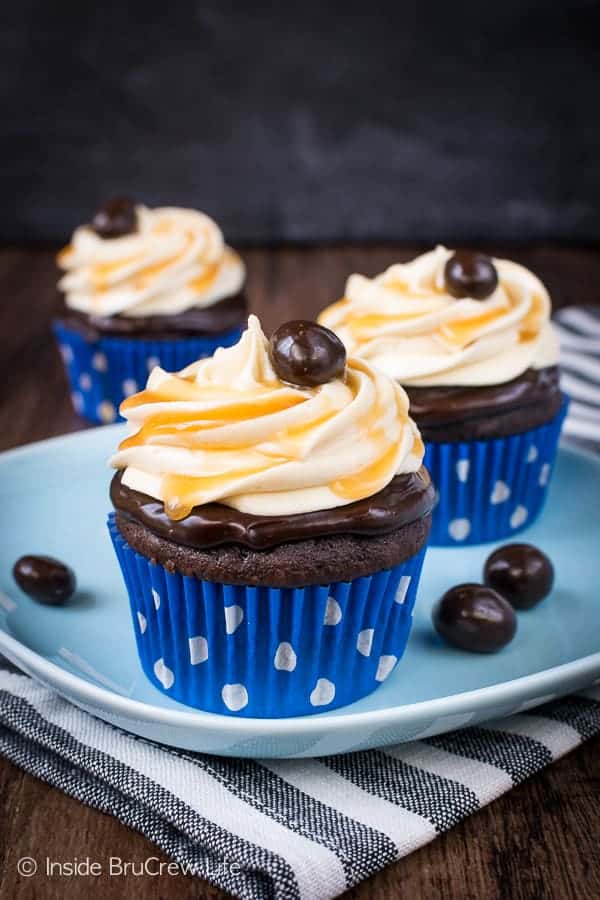 Prepare to be led astray. From your diet that is.
These easy chocolate cupcakes will definitely have you coming back for another one in a hurry.
When I bake cupcakes or cakes, I just can't do plain. It's not in my nature to make a plain cupcake with plain frosting. Yes, I know that's what some people want.
If you are reading this and shaking your head yes at this statement. I have options in the recipe for you, so keep reading.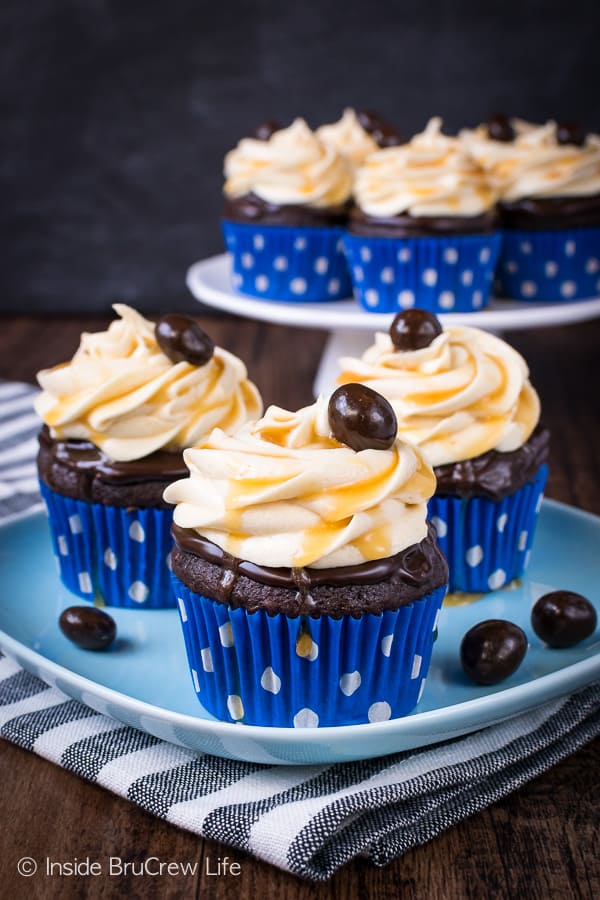 Last week I had to make a dessert for a meeting that my husband was going to. The idea for the ultimate chocolate cupcake has been swirling around in my head ever since I had a caramel mocha at our local coffee shop.
Every time I get a specialty coffee drink, I like to turn it into a fun cupcake at some point. That's how these Salted Caramel Mocha Brownie Cups, these Pumpkin Spice Latte Cupcakes, and these Toffee Mocha Cupcakes all happened.
Any time there is a meeting or event, I try to use that as an excuse to bake all the crazy ideas I have in my head. As much as I love sweets, I just can't eat too many of them anymore. The older I get, the slower my metabolism gets. It's no fun!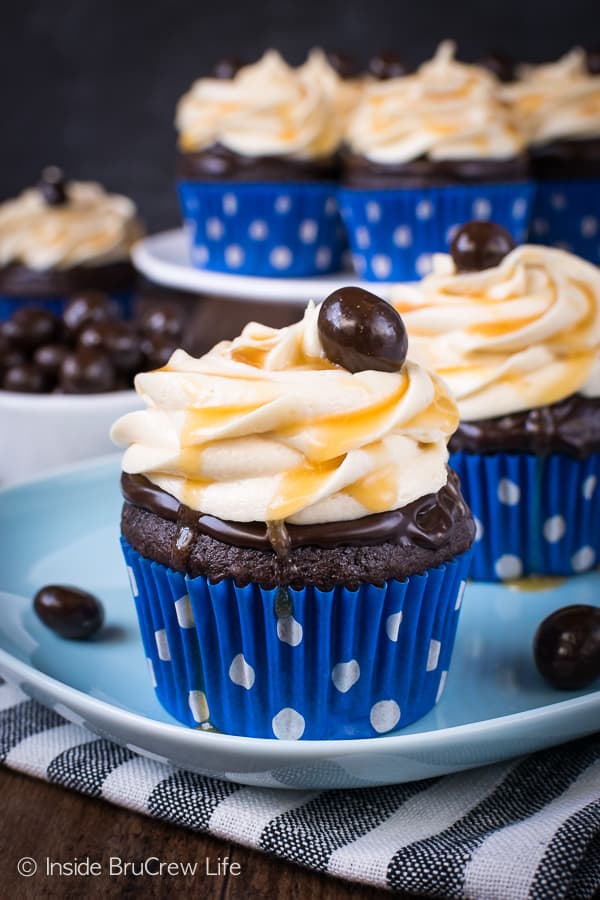 How to make Caramel Mocha Cupcakes:
Mix together a dark chocolate cake mix, a package of instant chocolate fudge pudding, eggs, oil, and cooled coffee in a large mixing bowl. You will not taste the coffee in these cupcakes. When you add coffee to chocolate baked goods, it enhances the chocolate flavor more.
Spoon the cupcake batter evenly into 24 cupcake liners. Bake the cupcakes and then let them cool completely.
Stir together some dark chocolate chips and hot heavy whipping cream until it is smooth and creamy. Let it cool for a few minutes before spooning it onto the tops of the cooled cupcakes. Let the chocolate set.
Mix up a batch of this Salted Caramel Frosting to swirl on top of the cupcakes. An icing bag and icing tip 1M will create an easy bakery style swirl on your cupcakes.
Serve these sweet Caramel Mocha Cupcakes with extra caramel drizzles and chocolate covered coffee beans, if desired.
One bite and you will declare these the best chocolate cupcakes around.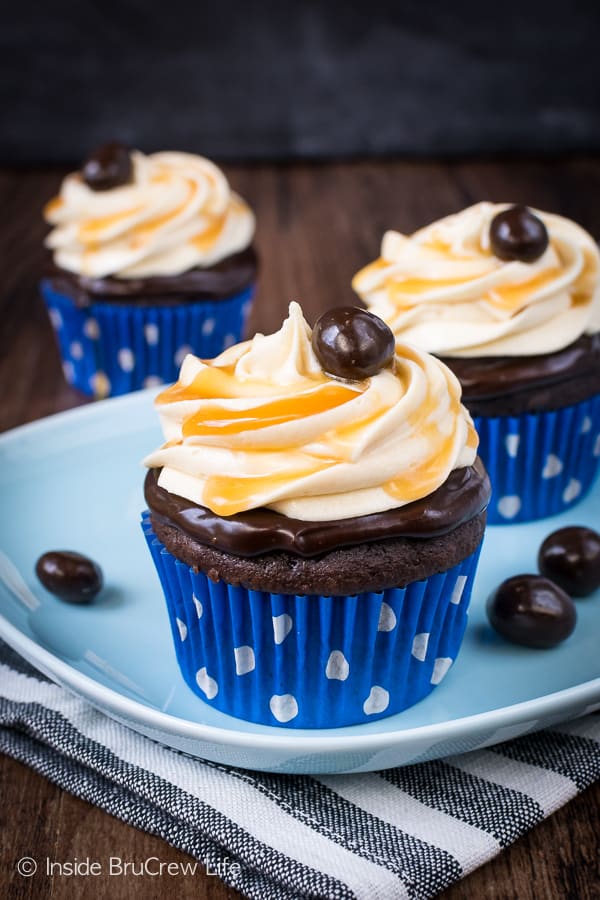 If you like these Chocolate Caramel Cupcakes, be sure to check out these cupcake recipes: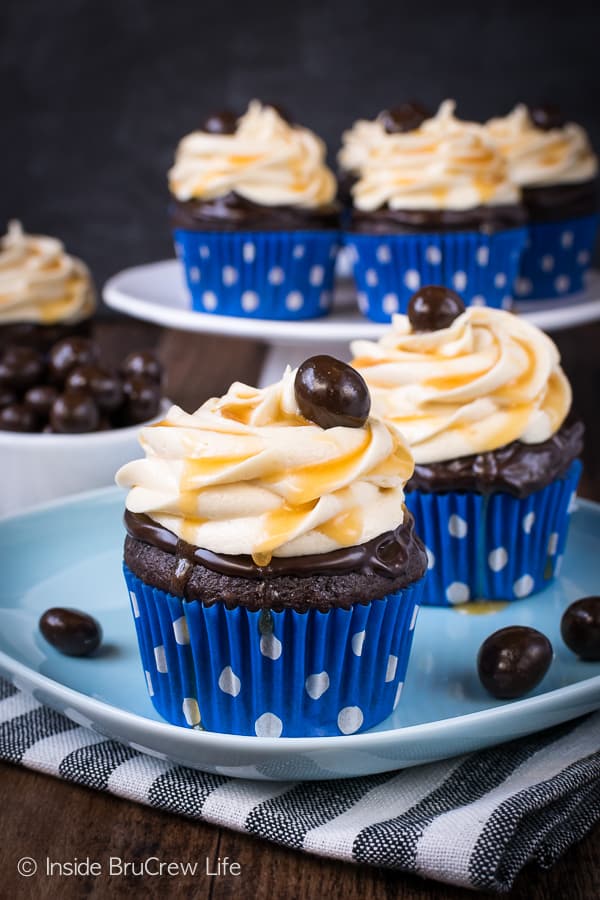 Caramel Mocha Cupcakes recipe and video: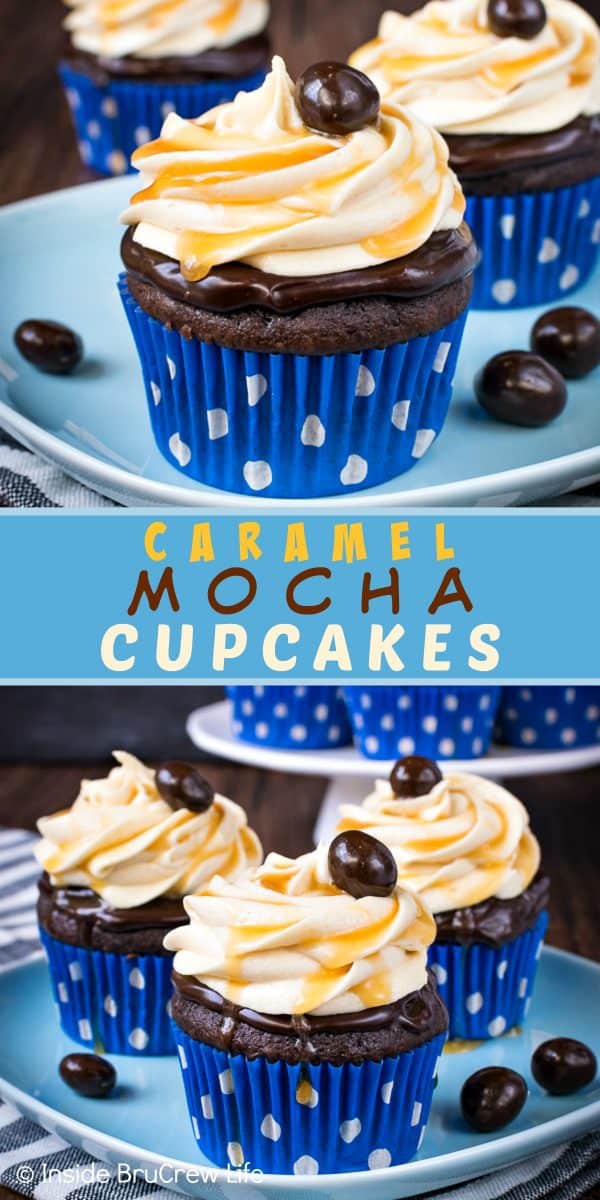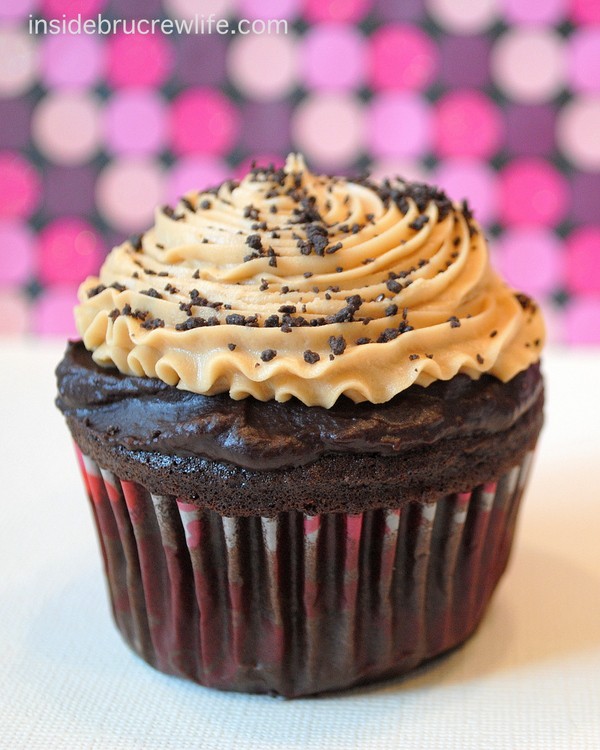 (Original photo from January 2011)
*The post and recipe for these Caramel Mocha Cupcakes was originally published on January 26, 2011. The pictures, post, and recipe has been updated and republished on September 12, 2018.