If you are looking for a few more fun ideas to make with your kids, here is a round up of 12 Easy Easter Desserts.
These are easy no bake Easter recipes that our kids have loved helping me with over the past few years.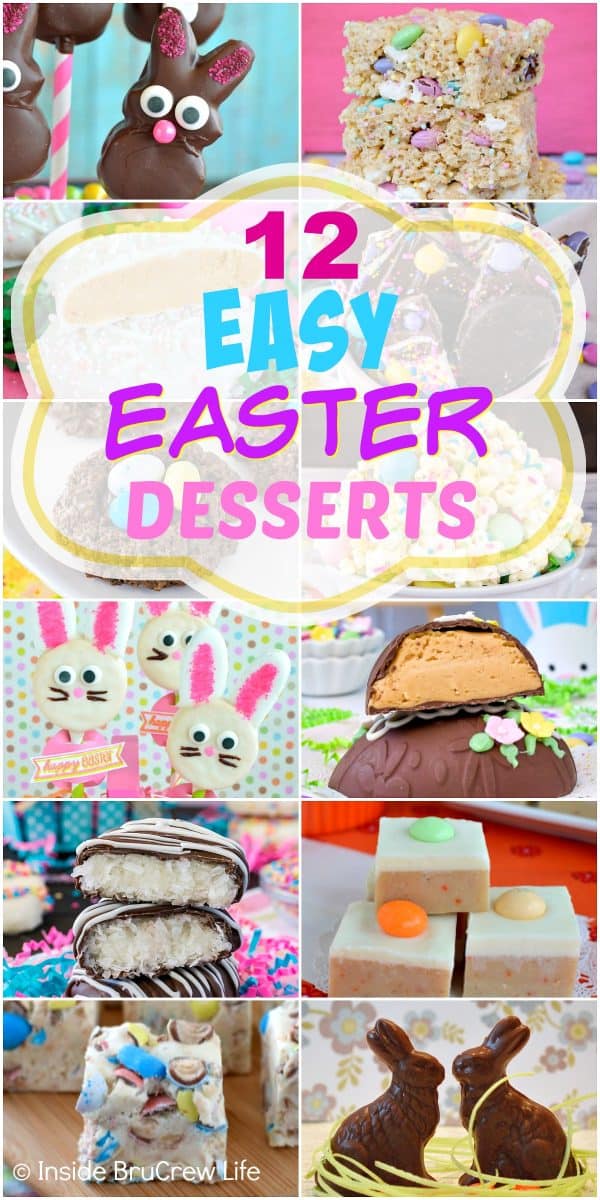 Can you believe Easter is soon? It seems like just yesterday we were ringing in the new year, and now we are ⅓ of the way into the year.
Do you have all your Easter dinner and party prep finished already? We are doing some egg dying this afternoon, and then we will hide the kids Easter baskets for them to find. Even though our kids are teenagers now, they still love this fun Easter tradition.
After that we will prep a pan of Homemade Hash Brown Casserole and a bowl of this Fruit Salsa to go with our ham dinner that we will enjoy tomorrow afternoon.
Have a blessed and happy Easter celebrating our risen Savior with your family and friends!
CLICK HERE TO PIN THESE RECIPES FOR LATER!
*This round up of 12 Easy Easter Desserts was first published on April 6, 2012. It has been updated and republished on April 20, 2019.