These easy and delicious Easter Dessert Recipes are perfect for all your holiday celebrations. From fun bunny desserts to classic favorites, these 12 no bake simple Easter recipes will have everyone smiling with delight. No oven required!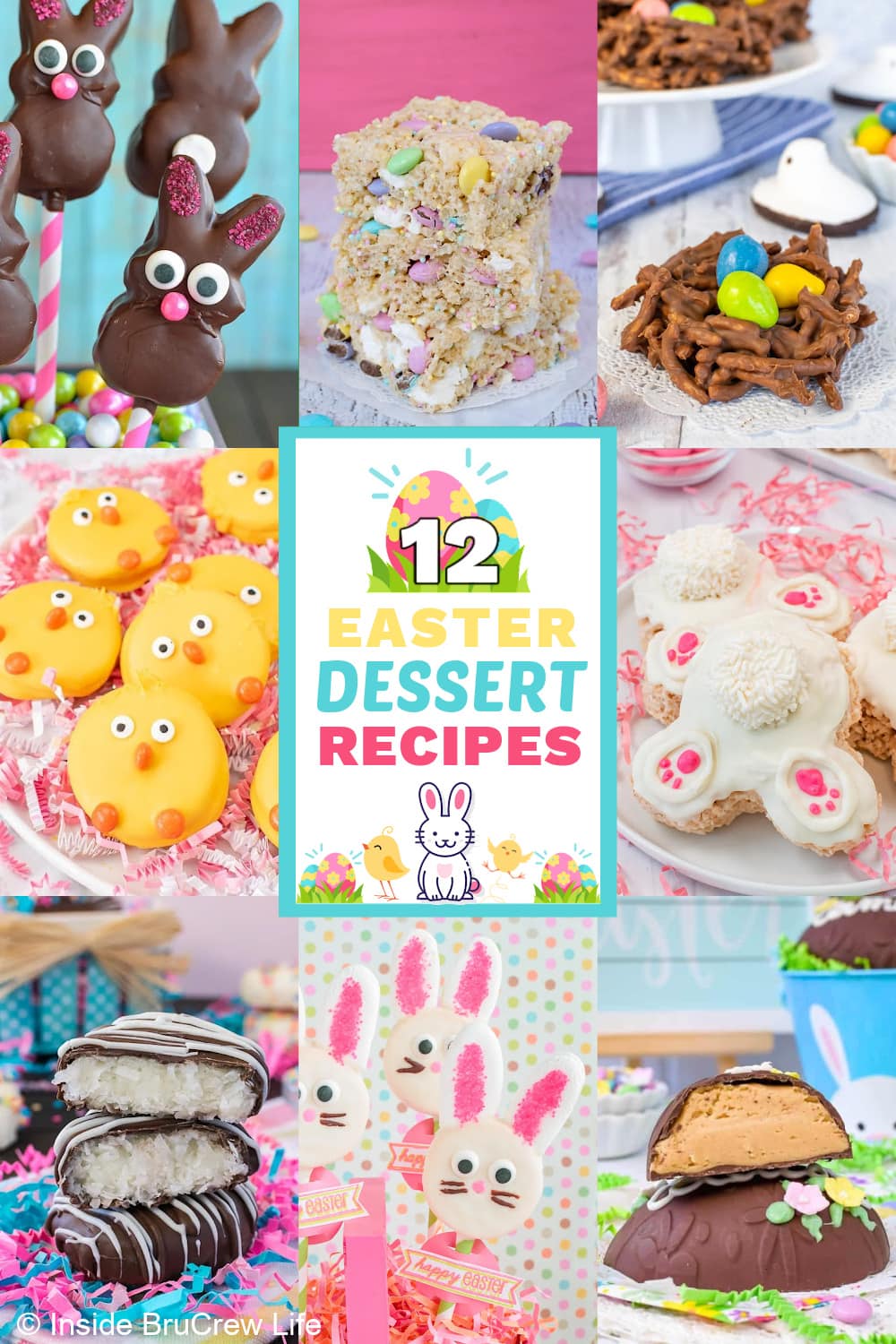 Why Make Easy Easter Desserts
Easter is a holiday that many people look forward to every year. It's a time to gather with family and friends, enjoy each other's company, and indulge in delicious treats and desserts while celebrating the resurrection of Jesus.
This time of the year can be pretty busy and not everyone has the time to make elaborate desserts. That's where these easy Easter dessert recipes come in handy! We want you to be able to enjoy making fun and delicious treats that turn out every time.
From adorable bunnies and cute chicks to amazing peanut butter eggs, these sweet treats will be a hit at every celebration.
Simple to Follow Recipes - These are perfect if you want to make some easy treats that will impress your guests.
Fun for the Whole Family - Making these no bake Easter desserts can be a fun activity for the whole family. The kids can get involved in decorating treats. It's a great way to spend quality time together and create delicious memories.
Budget Friendly - These Easter dessert recipes can be budget-friendly. Many of them require just a few ingredients and will make quite a few. So instead of buying a few over-priced treats for Easter, have fun and make a bunch by yourself.
No Bake Treats - These no bake treats mean you can save all the oven space for delicious side dishes like cheesy hash brown casserole, 3 cheese mac and cheese, or classic green bean casserole.
So let's hop to it and make some of the best Easter dessert recipes to enjoy with your family as you celebrate this special holiday.