Getting your servings of dairy is a little bit easier when you eat Broccoli Cheese Soup for dinner.  Serve it with a fun bread bowl for something different at dinner.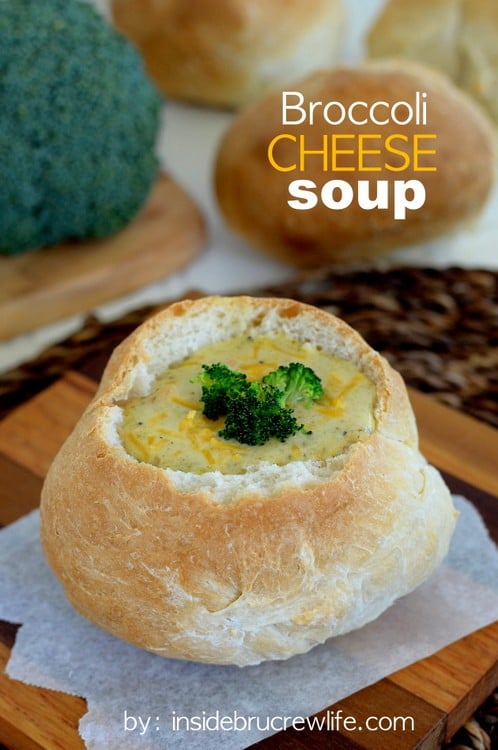 Can I just tell you that I have the coolest job ever?  It might seem a little strange to you.  I mean I do start busting out the pumpkin in early August, start on the peppermint by October, and then I'm ready for coconut in January.
Oh, and I get to go visit cow farms and see how cheese is made.  Definitely a strange job!  But I seriously love every minute of it.
A few weeks ago I joined a team from the American Dairy Association Mideast in Cleveland, Ohio for a whirlwind trip of farms, food, and fun.  The first night we had dinner at The Lakehouse Inn & Winery on Geneva-on-the-Lake where we learned how to pair the right wine with different cheeses from Marianne Frantz, the founder of American Wine School.
I hope you are ready for some pictures…you are going on the virtual tour with me now.   [Read more...]