Bring back childhood memories with this easy Homemade Oatmeal Cream Pies recipe. These chewy oatmeal cookies sandwiched together with a fluffy marshmallow frosting will quickly become your new favorite treat.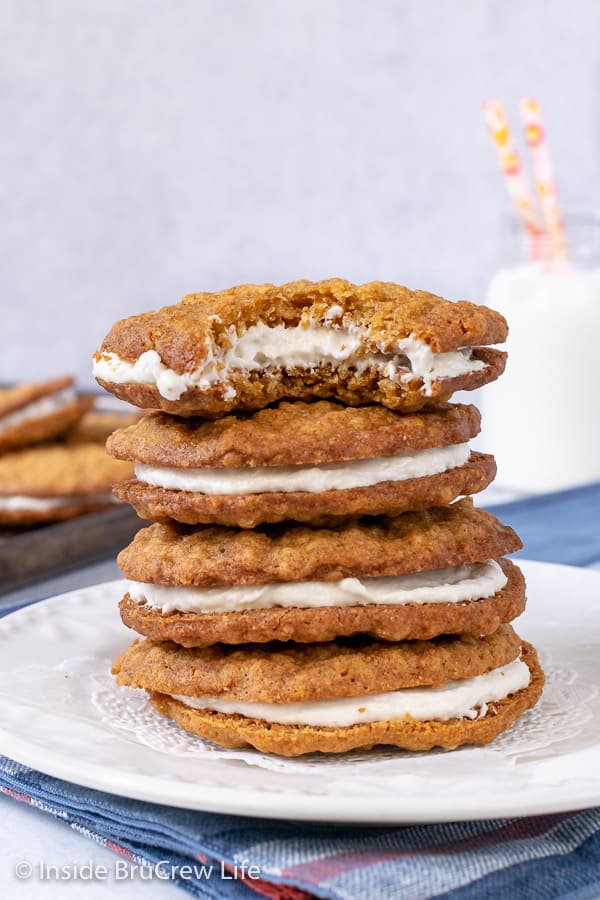 CLICK HERE TO PIN THIS RECIPE FOR LATER!
One of my favorite Little Debbie snack cakes are Oatmeal Cream Pies. Sure I love Zebra Cakes, Fudge Rounds, and Swiss Rolls, but my heart will always go to those soft and chewy oatmeal cookies first.

In high school and college I would buy and hide boxes of these sandwich cookies in my room. I'm pretty sure those cookies and my love of french fries dipped in mayo were not the smartest food choices I made growing up.
But even to this day, there is something so nostalgic about opening that crinkly cellophane wrapper and smelling the sweet oatmeal goodness of Little Debbie Oatmeal Creme Pies. [Read more…]