Enjoy a BLT Tortilla Wrap Hack for lunch and see why this viral Tiktok tortilla wrap has everyone wrapping all the things. Crunchy bacon, crisp lettuce, and fresh tomatoes make this easy folded wrap a delicious and fun meal.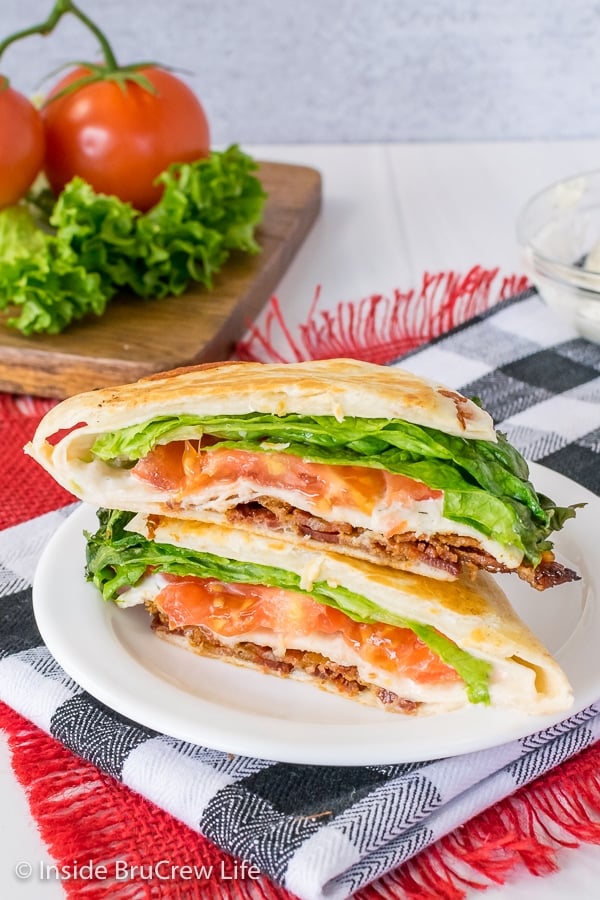 Have you seen the crazy new food trend that is going crazy all over the Internet? I watched a few Instagram reels the other day, and now I can't stop watching all the delicious ideas that are popping up.
If you have spent any time at all on social media, I'm sure you have seen a few (or a hundred) different folded tortilla wraps.
Trust me! People are wrapping all the things, all day long. Sweet and savory…there is no limit to what you can put inside a tortilla. [Read more…]