Chocolate for breakfast? Three kinds of chocolate make these moist and fluffy Chocolate Zucchini Donuts so good. The soft baked chocolate donuts are a delicious and acceptable way to eat your "greens" for breakfast.
If you love chocolate zucchini recipes, you need to try this Choc Zucchini Cake recipe with the rest of your green veggies.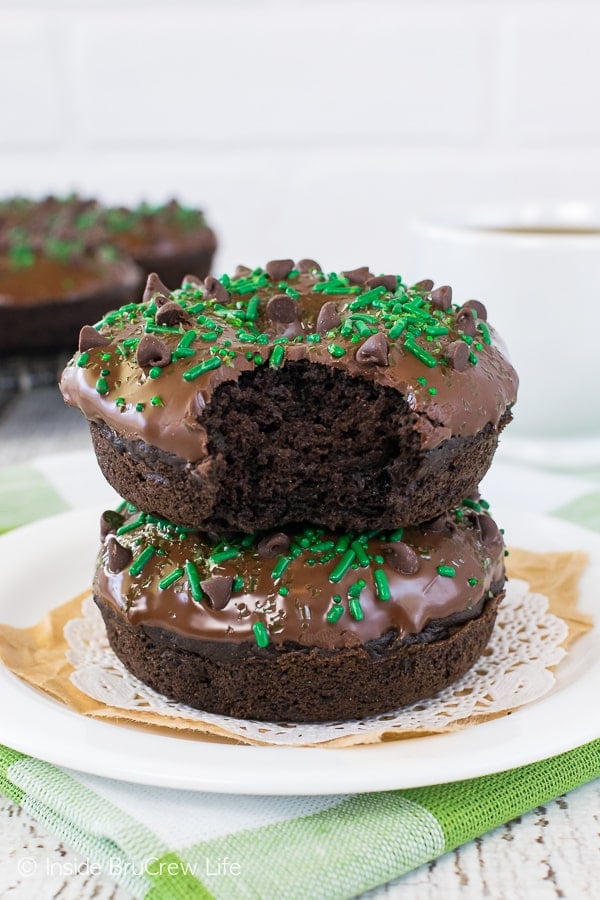 Zucchini Donuts
Do you spell it doughnut or donut??? I always wonder that when I go to write that word. Then I find myself typing the shorter version…probably because I'm too lazy to type the extra letters.
We had an extra zucchini after making dinner the other night, so I decided to turn it into an easy baked donut with lots of chocolate goodness. They were so moist and delicious because of the shredded zucchini and yogurt.
The chocolate zucchini donuts did not last long at all in our house! Our kids ate them for breakfast and snack time.
And I may have even eaten one (or more) for dinner because they have yogurt and zucchini in them. That sounds like a perfectly acceptable dinner to me! Wink, wink.