These Cookies and Cream Cookies made with two kinds of chocolate chips and Oreo cookie chunks is our number one cookie recipe. Cake mix cookies are the perfect dessert for any occasion because they are so easy to make and to customize.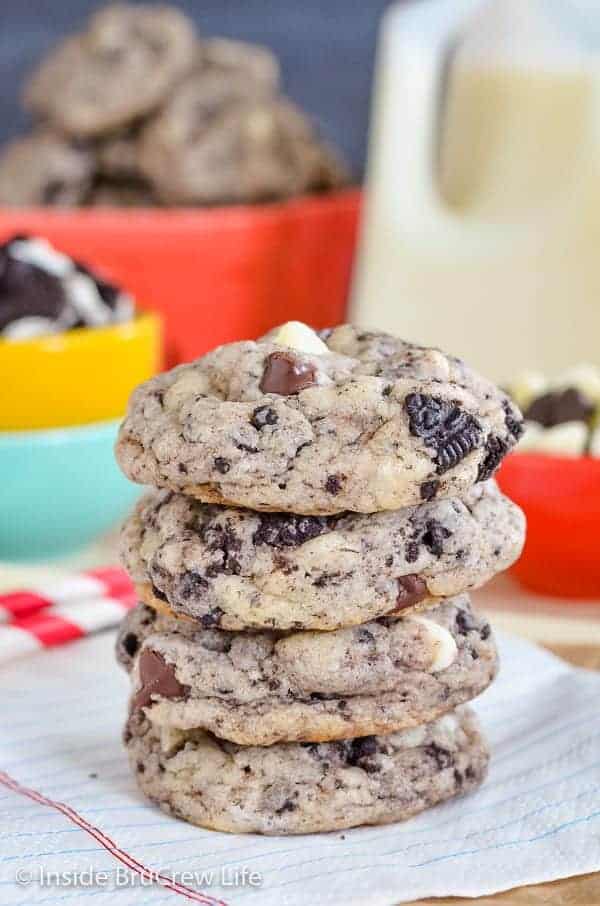 Cookies and Cream Cookies
For some reason this week I am obsessed with all things cookies. Not just any cookies though. Easy cake mix cookies have become my favorite type of cookie to make.
They are easy to mix up, you can customize them with your favorite mix-ins, and they stay soft and chewy for days.
These cookies and cream cookies made with a cake mix, chocolate chips, and Oreo cookies are one of our daughter's favorite cookies. Of course, anything with Oreos is never a bad idea! [Read more…]