Green chilies and avocados give this easy Ranch BLT Pasta Salad a spicy twist that everyone will love. This pasta salad recipe is an easy side dish to share at summer picnics or barbecues.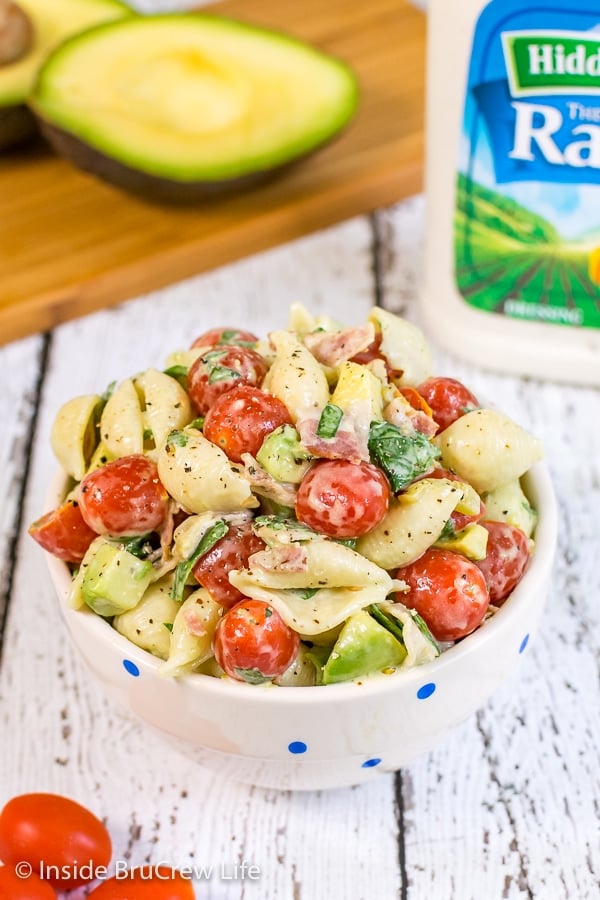 Pasta salad is my go to during the hot summer months. If we get invited to picnics or dinners it is safe to say I will be bringing some type of easy pasta salad.
Then there are those times that I make a pasta salad or this Italian Veggie Salad when I do not know what else to make for dinner. It's safe to say veggies and pasta are always my go to.
It's ok though, because pasta goes with just about any meal, right? [Read more…]