Make a big batch of this easy Caramel Pumpkin Spice Popcorn to snack on during your next movie night. The sweet flavor of caramel and pumpkin spice goes together so well.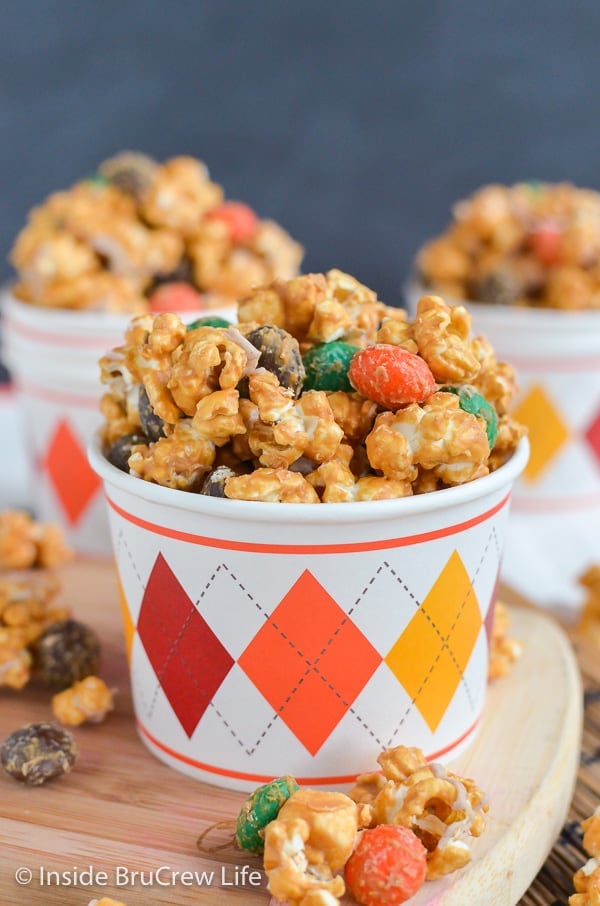 CLICK HERE TO PIN THIS RECIPE FOR LATER!
A few years ago I had the opportunity to visit the Duncan Hines test kitchen in New Jersey. During one of our discussions, we talked about the different foods that were trending at the time.
Flavored popcorn was one of the top food items on their list. Can I tell you just how happy that makes me?
I have been making different kinds of chocolate covered popcorn ever since I made this Reese's Popcorn, and I haven't stopped since then. I like to think I was ahead of this rising popcorn trend. Or maybe even inspired it. [Read more…]