These Mini Chocolate Chip Pancake Muffins are an easy way to enjoy pancakes for breakfast without all the work of standing over a hot stove. Make a double batch and freeze some for a quick and delicious breakfast later in the week.
Chocolate chips and honey butter add a delicious sweetness to the homemade pancakes.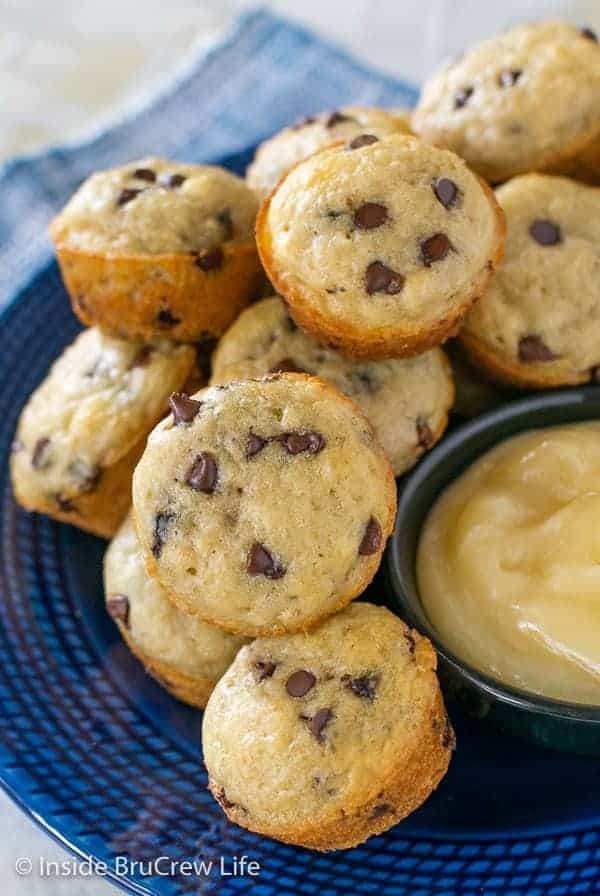 We just finished the first week of online schooling, and so far it is going good. Our kids are old enough that they set their own alarms, get up, and get logged on without us having to get after them.
Today was the only day I had to wake them up because they turned off their alarms and went back to sleep.
On Fridays they only have a quiz that has to be done in the morning for school. They were both still sound asleep though when I came downstairs, so I had to pull their covers off.
Our kids have never been big on eating breakfast, so we try to keep a few different things in the kitchen for them to grab before classes start. I like to keep bags of these Homemade Banana Waffles and these Loaded Egg Burritos for them to reheat quickly.
Of course, dinner leftovers from the night before are always an option too.