This Classic Cherry Pie has a sweet homemade cherry pie filling inside a flaky, golden crust. It's an easy and delicious pie recipe that you will want to make over and over again.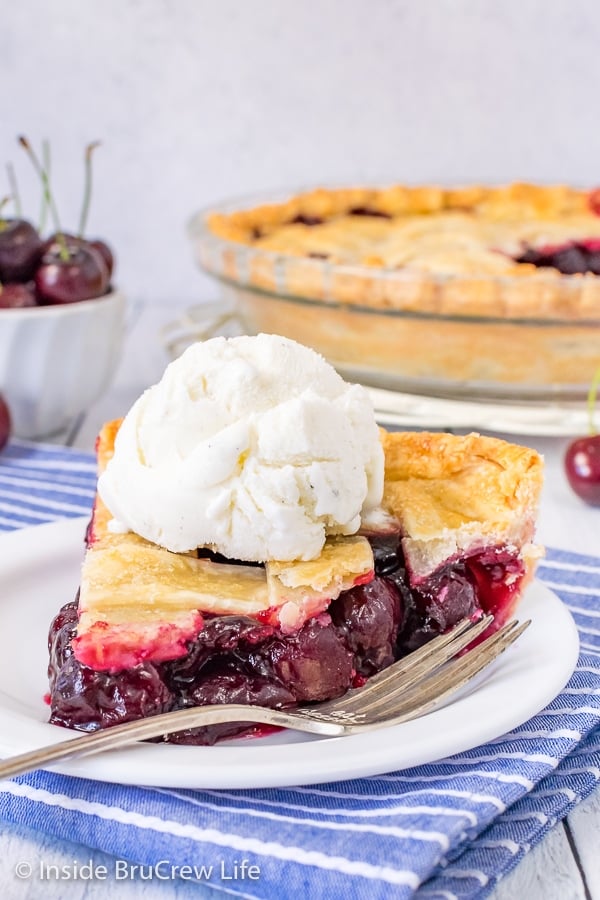 There is something so delicious and satisfying about a slice of baked fruit pie topped with vanilla ice cream. Am I right?
Last month I kept buying a bag of fresh cherries every time we went to the grocery store. Yes, we ate some of the bags. But the main reason I kept buying more cherries was because I fell in love with this Homemade Cherry Pie Filling. It's seriously so good.
The homemade pie filling is great for waffles and cheesecake, but it also makes the best cherry pie. It is so easy to make and only uses a few ingredients.
Do yourself a favor and make a few batches of the pie filling ahead of time so you can make this sweet cherry pie or this Chocolate Cherry Cobbler for dessert. [Read more…]