The creamy layers in this Chocolate Peanut Butter Pie will have you reaching for another slice in a hurry. This easy no bake pie will get smiles from everyone.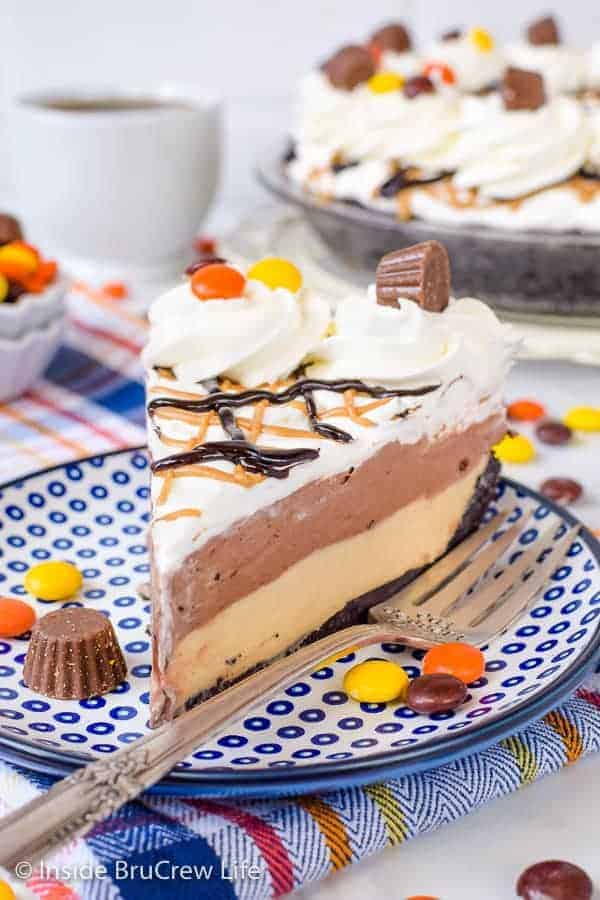 CLICK HERE TO PIN THIS RECIPE FOR LATER!
Chocolate and peanut butter are my kryptonite. I can be doing great with working out, eating right, and making awesome healthy choices. Until I make or encounter something with chocolate and peanut butter in it, then I will be derailed in about .02893844 seconds.
Not that I'm sad about that at all. I mean look at the layers in this peanut butter pie. Yeah, totally worth a day of set backs.
And that's the beauty of eating right. You can choose to have a day that includes a small sweet treat. It's all about the choice the next day to eat right again. Nothing is off limits around here. I don't know about you, but if someone says I can't have something, I just want it even more. [Read more…]