These chocolate dipped Butterfinger Cookie Dough Truffles are a sweet treat that will not last long. The bite sized no bake treats are easy to make and totally safe to eat.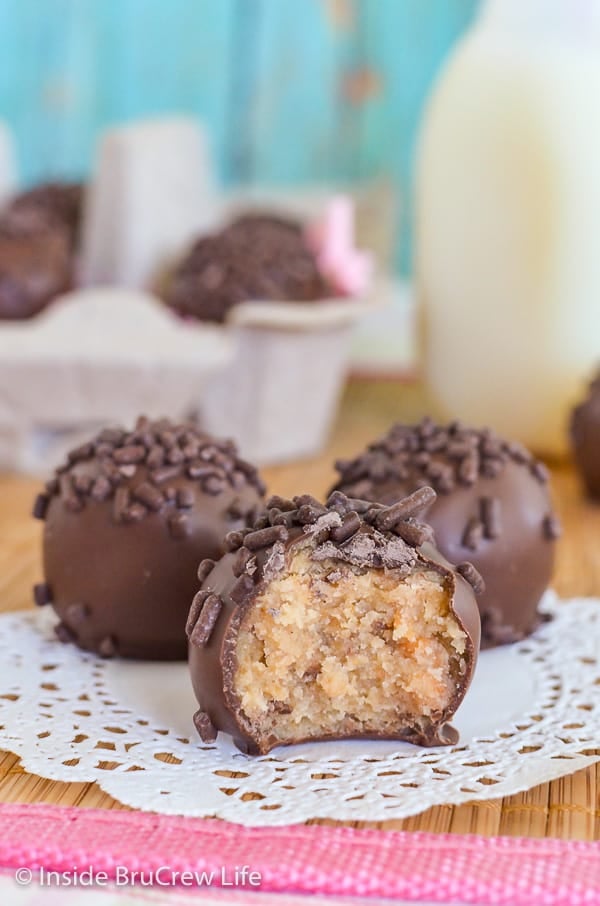 CLICK HERE TO PIN THIS RECIPE FOR LATER!
One of my guilty pleasures is eating cookie dough. Yes, I realize the danger involved in eating cookie dough made with raw eggs and raw flour. That still hasn't stopped me from digging in with a spoon each time I make a batch of cookies.
The other day I was craving cookie dough so, I decided to make a batch of edible cookie dough to snack on. These little Cookie Dough Truffles are the perfect way to indulge your sweet tooth.
The best part is that you can totally customize the flavors and textures to appeal to everyone's taste buds. Plus, no bake treats are the best when it is too hot to turn on the oven. [Read more…]