This Chocolate Chip Cookie Crust can be made in minutes and only requires two ingredients. Substitute this crunchy cookie crust recipe in your favorite pie or cheesecake and see why it is a fan favorite.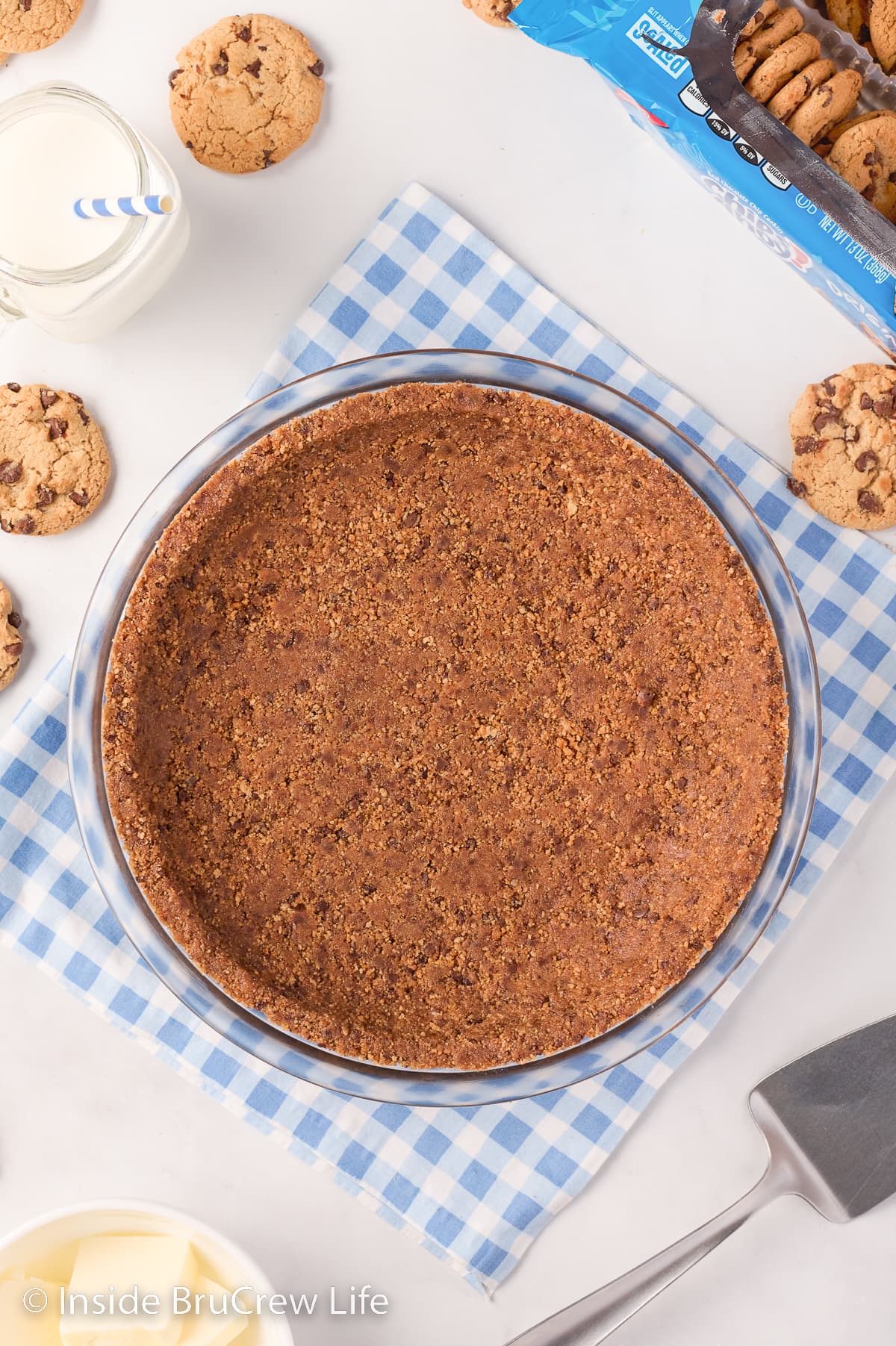 [feast_advanced_jump_to]
When you think about pie, it's usually the filling that you think about, right? Everyone loves a good cherry pie filling or a banana cream pie.
But one of the most underrated parts of any pie is the crust. But without a great crust, you cannot serve an incredible pie to your friends and family.
There are so many options of crust to choose from. Although, a graham cracker crust, Oreo crust, or traditional pie crust are often the ones people choose the most. We like to mix it up and make a chocolate chip cookie crust for our no bake recipes.
Why Try a Cookie Crust
This chocolate chip cookie crust is so easy to make. Trust me, it just might become your new favorite way to add a crust on everything.
You only need 2 ingredients.
The crust does not need to be baked.
It can be ready for a filling in minutes.
Once you combine this cookie pie crust with your favorite filling, you will have a combo made in heaven.
...