A Lemon Fruit Parfait is an easy treat to bring to summer cookouts or barbecues. Layers of snack cakes, lemon mousse, and fresh berries make each no bake dessert cup so fruity and delicious.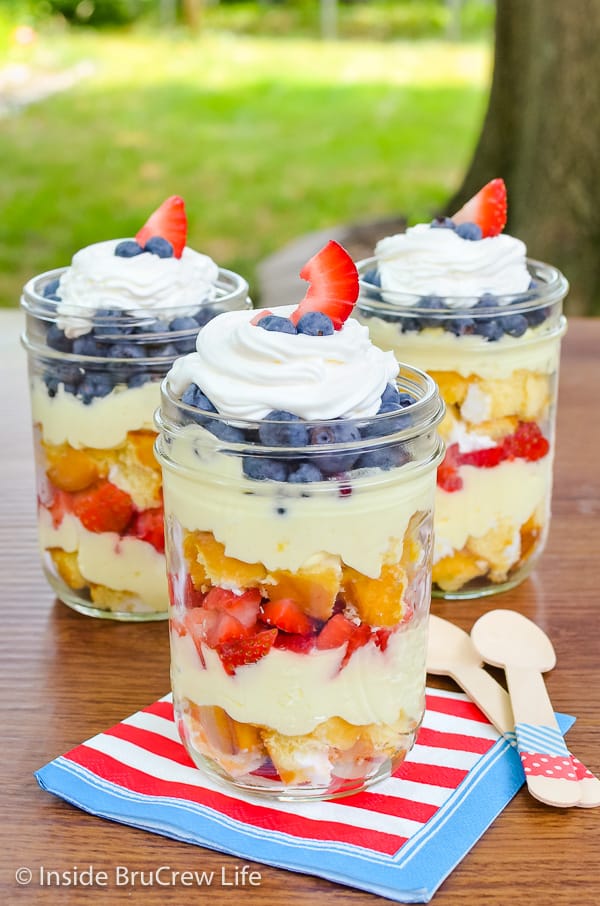 No Bake Parfaits:
Living in Florida, summer comes to us by early April. We are preparing for those nice hot days. Thankfully, the humidity does not come until later.
When it gets hot and extra humid outside, we really do not like to turn the oven on. Easy no bake desserts are the perfect thing for those hot summer days.
During the summer months I like to make a yogurt fruit salad using Cool Whip, lemon yogurt, and fresh berries for a light and refreshing dessert.