This Strawberry Chocolate Cheesecake has layers of chocolate and vanilla cheesecake topped with a sweet strawberry pie filling. Make this gorgeous dessert as the perfect ending to any summer dinner party.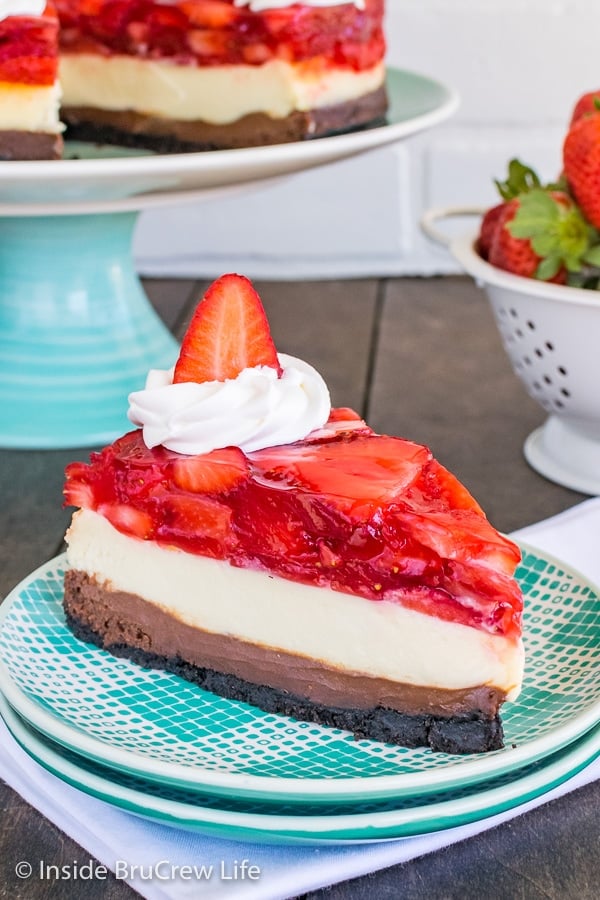 CLICK HERE TO PIN THIS RECIPE FOR LATER!
Years and years ago, my husband and I started baking cheesecakes together. We love the challenge of coming up with fun flavor combos. Some of our favorites are this Apple Crisp Cheesecake and this Banana Pudding Cheesecake.
But I have to say that this Strawberry Chocolate Cheesecake was the best cheesecake that we ever came up with. It combined my love for chocolate cheesecake and my hubby's love for strawberry pie. It is seriously the best of both worlds.
And I'm just now realizing that we have a thing for pie and cheesecake mashups. LOL!