Make your midday fun and delicious with these 21 Easy Lunch and Snack Recipes. Quick and easy recipes that kids and adults can enjoy making and eating together.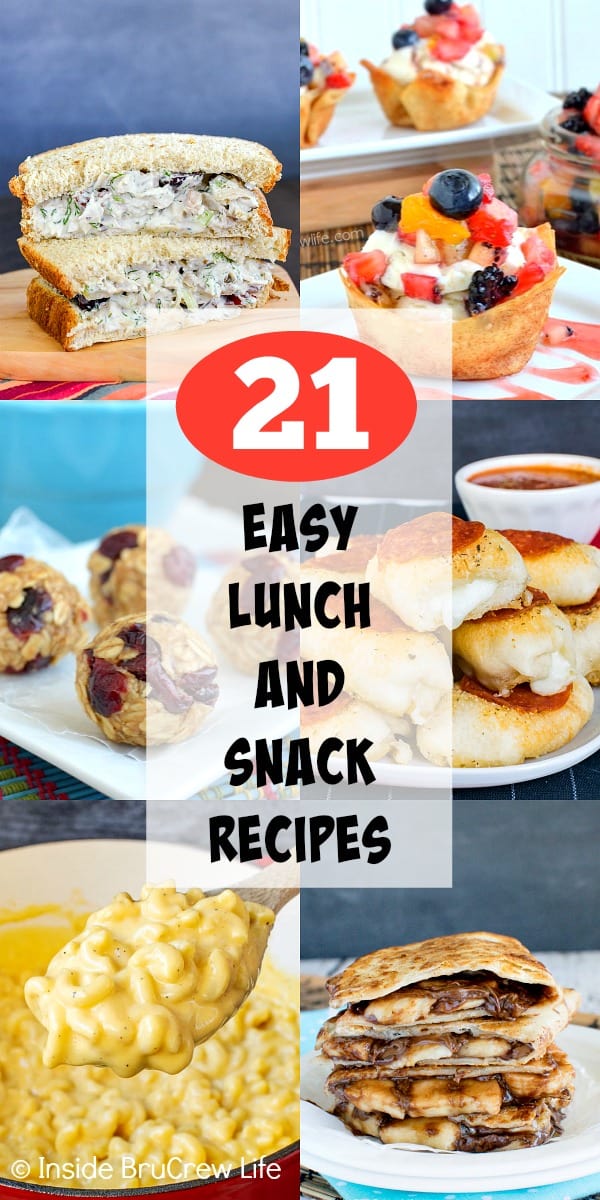 CLICK HERE TO PIN THESE RECIPES FOR LATER!
Are you stuck in a lunch time rut? Preparing and eating the same thing for lunch every day? Sometimes that can be convenient, but other times it can be boring.
I'm right there with you. In fact, these days I find myself forgetting what day it is and even forgetting to eat lunch until way later in the day.
Of course, I can always count on our kids to remind me because they are home with us and getting tired of eating the same things too.
So, I put together a list of easy lunch and snack ideas that you can make for your hungry kiddos. Actually, most of these recipes are also so easy that your kids could make you lunch. Oh, yeah!
21 Easy Lunch and Snack Recipes