Last month we took our family on a Carnival cruise.  February was the perfect month to go this year with all the snow and cold weather we experienced.  My husband and I booked this cruise about 6 months ago, but we didn't tell our kids.  It was a long six months, and we almost spilled the beans so many times.  But the end surprise was so much fun to share with them.  We actually waited until the morning that we were leaving to tell them.  We woke them up early for a "family" meeting where we let them know they weren't going to school because of our trip.  The look on their faces was priceless.  We have never seen them get ready so quickly on a school morning

I wanted to find a fun way to share some of the pictures I took that week with you, so today I am putting them into our top 10 things we enjoyed the most about Carnival cruising.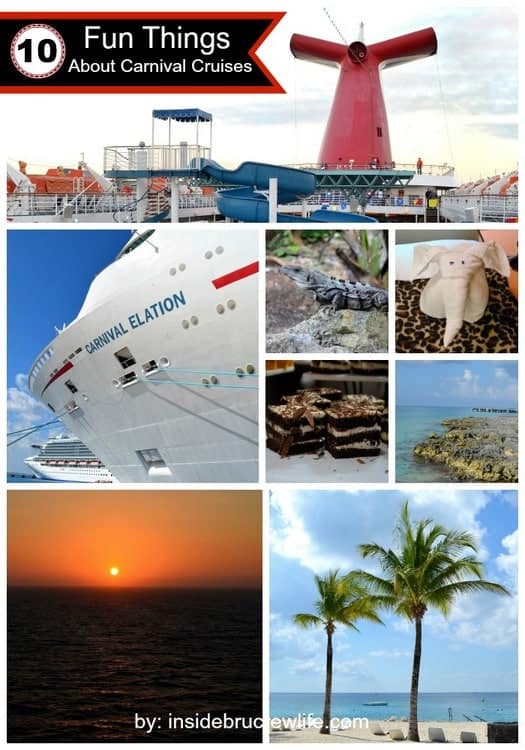 1.  Carnival Cruises are affordable.  Vacations with 5 people tend to get pricey when you start figuring in lodging, food, travel expenses, clothing, and so many more things.  We love that a cruise includes most of those expenses in one flat fee.  You do still have your travel expenses getting there and buying whatever clothes you may need, but the cruise itself is very doable.
If you book one of the older ships, you can also have 5 people in one cabin.  Yes, that is tight, but totally doable as well.  Even with our kids getting older, we still had plenty of room. The only thing you need a cabin for on a cruise is sleeping and showering.  Why spend more money on a bigger cabin that you are not going to be in?   [Read more...]