Grab a glass of milk and a few of these Peanut Butter Bars.   Chocolate chips, oatmeal, and a peanut butter glaze are sure to have you grabbing a few more bars to munch on.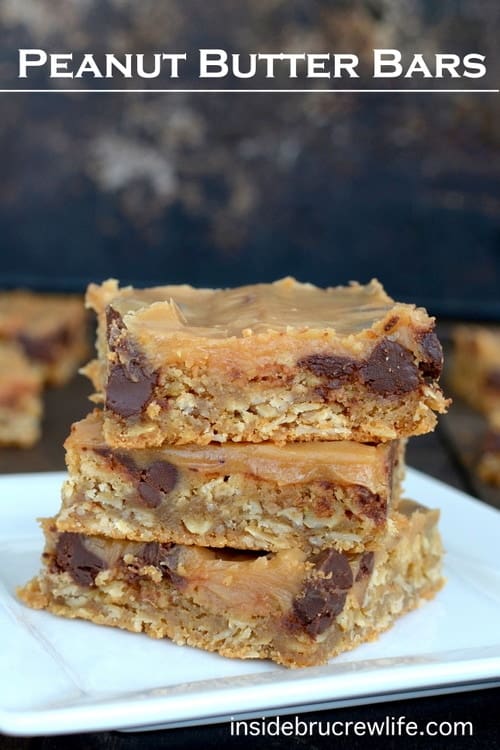 My husband just shakes his head at me and all my baking.
He gave up all sweets and carbs for lent this year.  Every time he came in the kitchen and saw another pan of treats, he would sigh and then tell me that I was the dessert devil tempting him.  LOL! Doesn't that sound like the perfect blog name?  I wonder how hard it would be to switch names?   Naaaaah!  I'm thinking after blogging for 6 years as the BruCrew, I should probably stick with it.
The funny thing is that my husband isn't even a big sweets eater.  He usually will take a bite and then be good.  Now put a bag of chips in front of him, and that's a different story.  He is the salty lover in our family, and I am the sweets lover.  It's why we go together so well.  Sweet and salty is an awesome pair!!!   [Read more...]