Three times the peanut butter makes this Triple Peanut Butter Cookie Pie one dessert you don't want to miss.  Make sure you have a glass of milk or cup of coffee ready to wash down this rich, decadent, and truly amazing pie.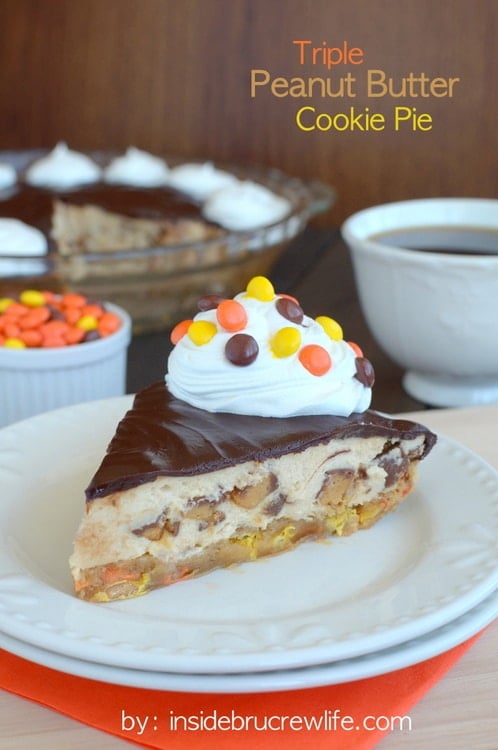 I puffy heart love peanut butter.  It is one thing that I could use in baking every single time because I love it that much.
My husband on the other hand must be an alien because he doesn't like peanut butter as much as me.  He makes faces whenever I say I'm making more peanut butter desserts.  I think it's that alien side of him trying to get out.
Oh, he eats peanut butter with his apple slices almost every day.  That man has the self control like no one I have ever seen.  He prefers apples to dessert.  What the what?   That's totally crazy talk!  Now don't get me wrong here.  I do love apples too…just not for my dessert.  Bring on the pie, candy, and Cool Whip because that's how I like it!   [Read more...]