Need a quick and easy cookie that will disappear in record time?  These Oreo Peppermint Crunch Cookies start with a cake mix, but no one will ever know that…unless you spill the beans.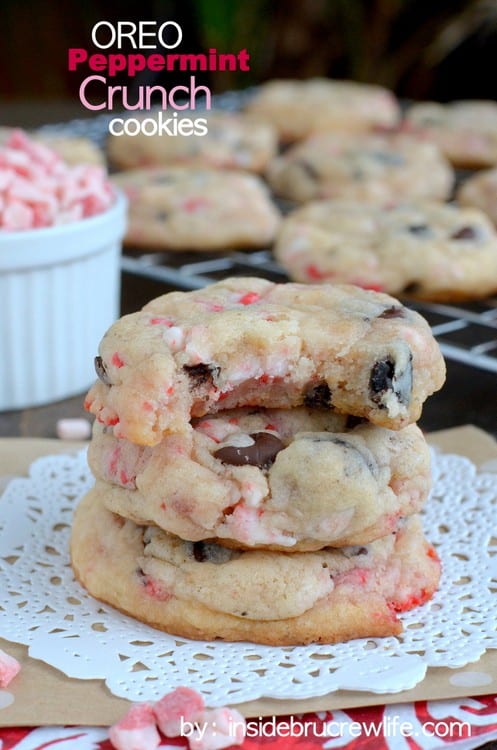 Happy National Cookie Day!
What?  You didn't realize it was a national holiday either?!?!  I had no idea that cookies ruled the world on December 4th, until I was surfing along Facebook and Instagram this morning.  A holiday devoted to a sugary treat is one that I am all about…even if I did just realize it was today.
Lucky for you, my youngest and I just baked cookies two days ago, and I couldn't wait to share these any longer anyway.  Thank goodness I have a good reason to share these now

I love food related holidays!  [Read more...]