There is absolutely nothing wrong with grabbing a bowl of this Cherry Chocolate Chip Dip and going to town on it.  Maraschino cherries and chocolate chips give it such a fun taste and texture.  It is sweet comfort food at its best and perfect for Valentine's Day snacking!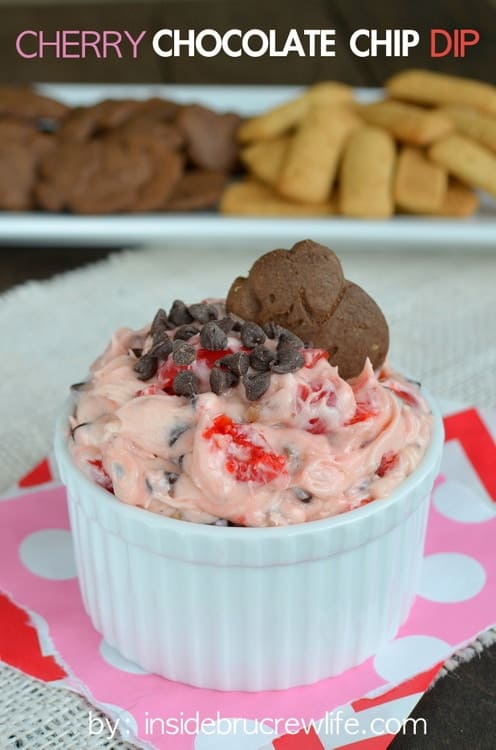 Today I am sharing a recipe that was actually made 2 years ago.
2 YEARS AGO…and I never shared it!  Can you even believe that I have been keeping this sweet dip from you???  Yeah, me either.
This dip is full of cherries, chocolate chips, and pecans and is absolutely delicious, but my first attempt at pictures was seriously lacking.  You see I tried to make a cheese ball when I made it the first time around.  Let's just say 2 years ago my cheese ball making skills were very lacking.  Don't ask me how you can mess up rolling a cheese ball, but…yeah, I did.  Now I wish I had saved those originally pictures, so we could have a good laugh over them