You will find plenty of gooey marshmallows and chocolate bars in these 15 Delicious S'mores Recipes.

CLICK HERE TO PIN/SAVE THIS FOR LATER!
Today is National S'mores Day. Yes, that's right...a whole day dedicated to marshmallow, chocolate, and grahams. It's glorious, isn't it? I adore s'mores anything, and over the years I have added those flavors to so many different desserts!
I thought we could all use some ooey, gooey inspiration to get this day started right, so I put together some of my favorites that I have made over the years and a few delicious s'mores treats from around the web. Trust me, it was so hard to narrow this list down. I was in marshmallow heaven looking at all these recipes!
Are you ready to start drooling over the sticky marshmallow goodness too?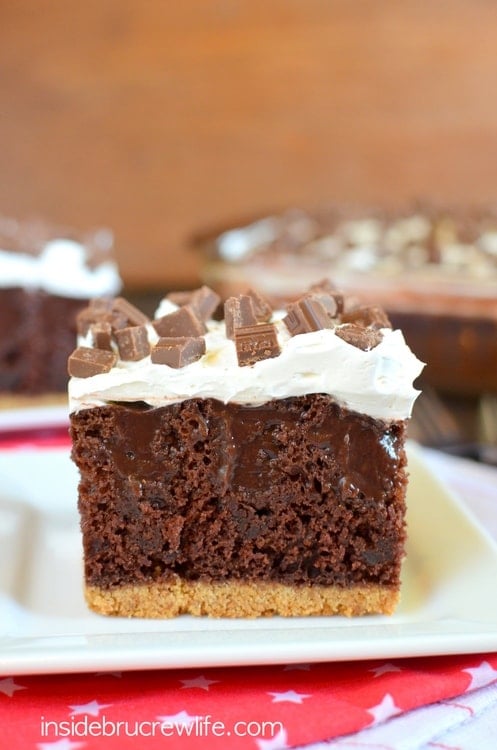 Chocolate S'mores Pudding Cake - graham cracker crust, chocolate cake and pudding, and a fluffy marshmallow topping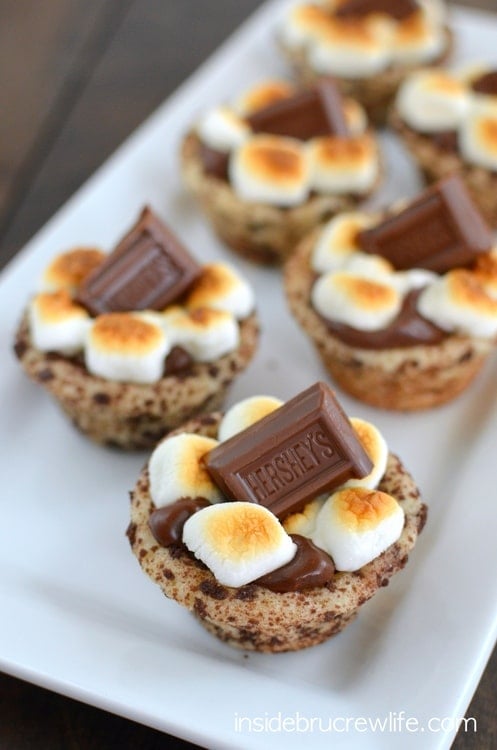 S'mores Cookie Cups - mini sugar cookie cups filled with gooey chocolate and marshmallows
Baked Nutella S'mores Bars - thick layers of graham, chocolate, and gooey marshmallows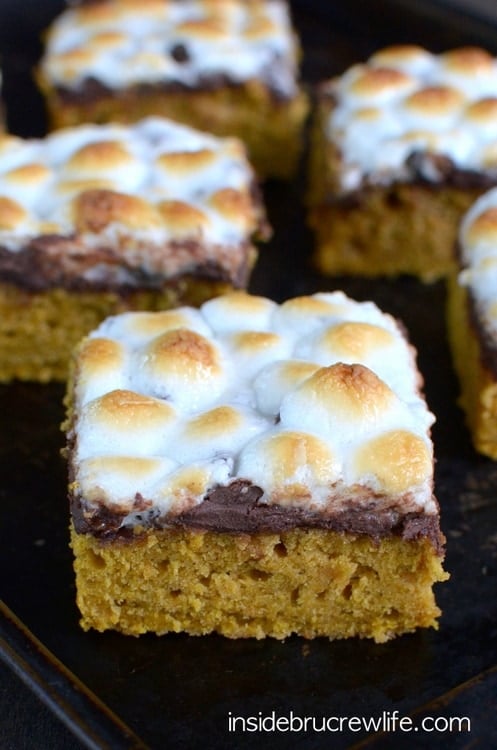 Pumpkin S'mores Bars - soft pumpkin bars with gooey marshmallows and chocolate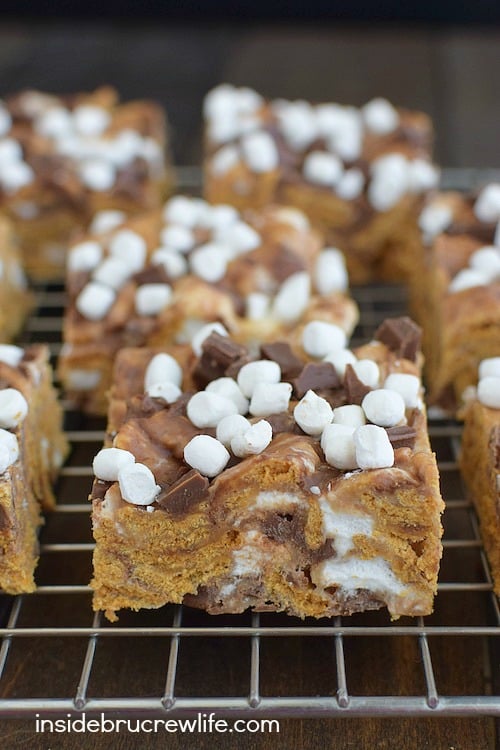 No Bake Peanut Butter S'mores Bars - Golden Graham cereal bars loaded with marshmallows and chocolate chunks
Deep Fried S'mores - gooey marshmallow and chocolate inside a fried dough ball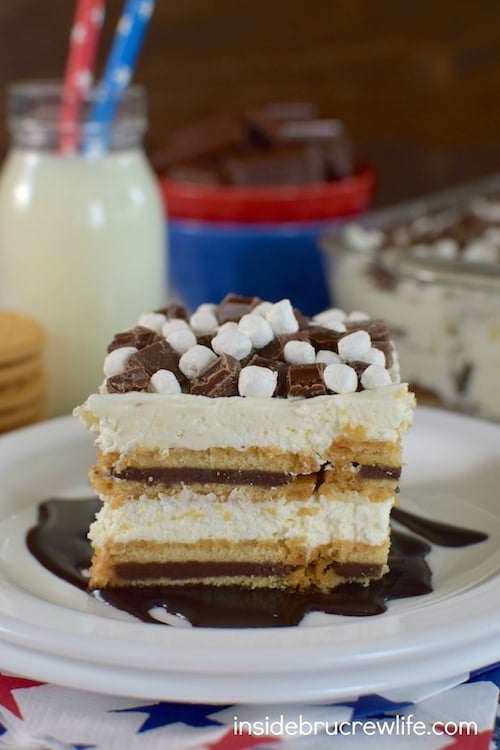 S'mores Oreo Icebox Cake - layers of chocolate cream filled cookies, marshmallow cheesecake, and chocolate chunks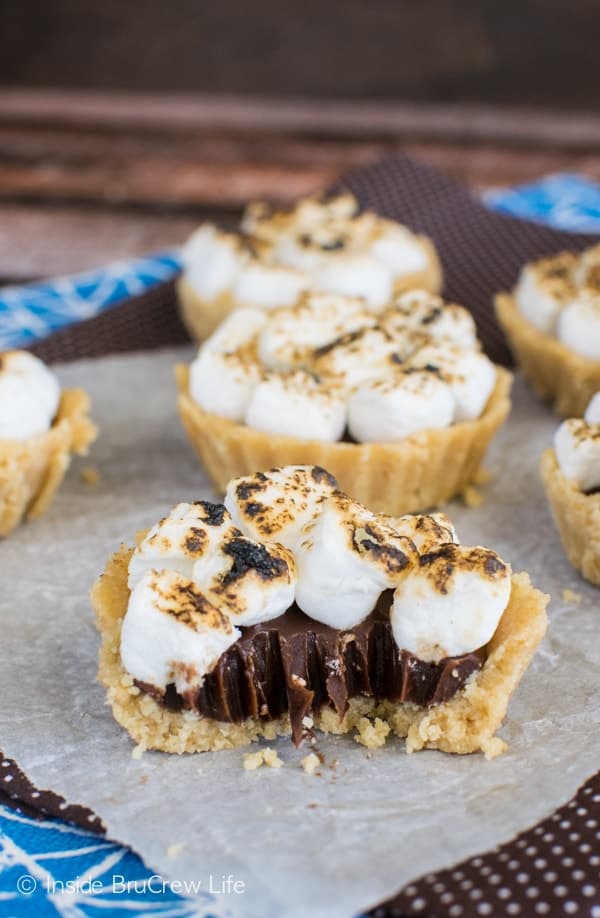 No Bake S'mores Tarts - cookie crust, chocolate ganache, and toasted marshmallows
Chocolate Peanut Butter Banana S'mores - chocolate, peanut butter, and banana slices on a graham cracker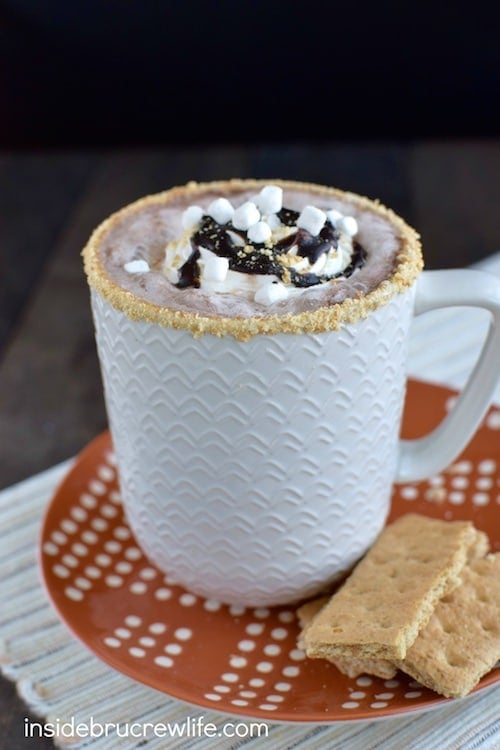 S'mores Latte - chocolate and marshmallow coffee with a graham cracker rim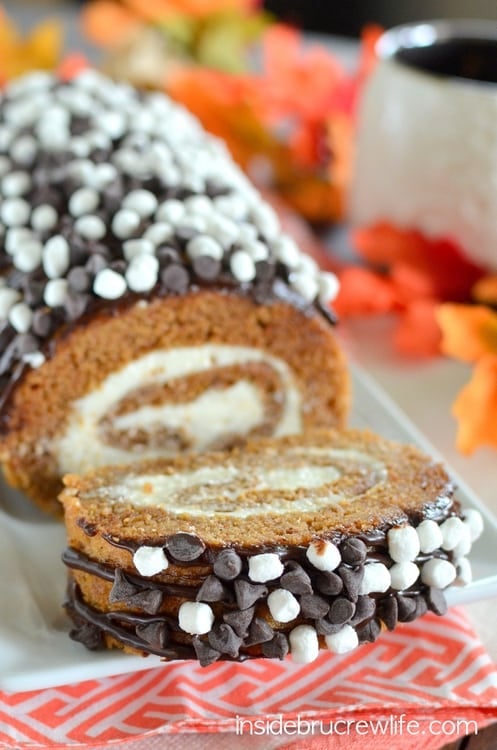 S'mores Pumpkin Roll - marshmallow filling and chocolate topping on a sweet pumpkin roll
Peanut Butter Cookie S'mores Pizza - soft peanut butter cookie with a gooey marshmallow and chocolate topping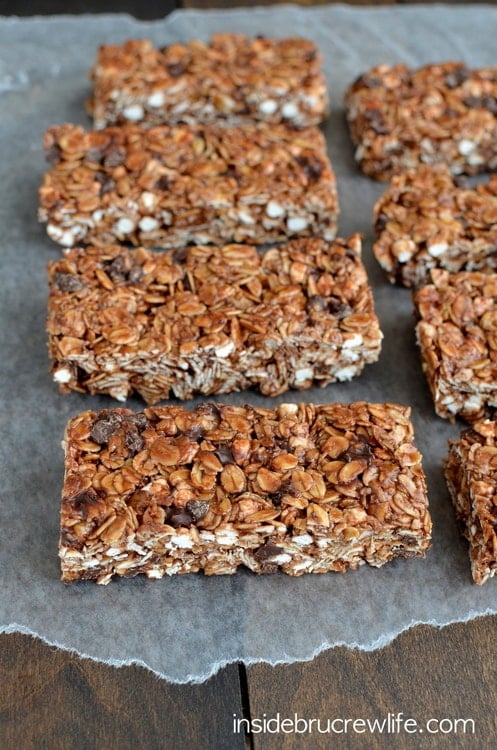 No Bake Nutella S'mores Granola Bars - easy Nutella bars loaded with mini marshmallows and chocolate chips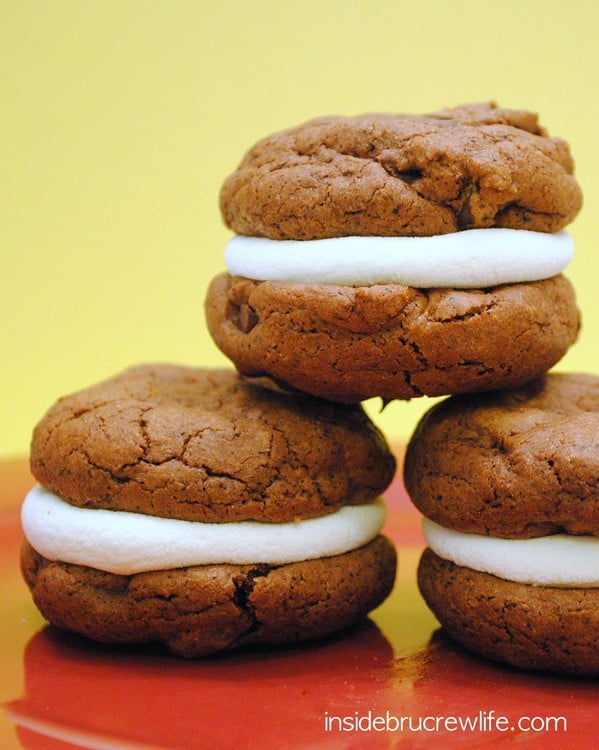 Espresso S'mores Cookies - soft chocolate cookies with a gooey marshmallow center
Indoor S'mores - melted chocolate and marshmallows with graham cracker dippers